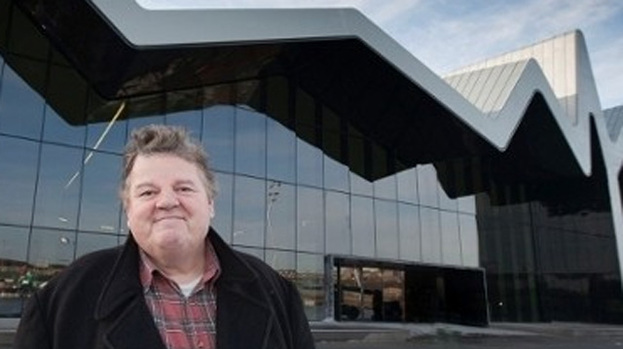 Glasgow's annual Lord Provost's Awards will honour Scots actor Robbie Coltrane and lingerie tycoon Michelle Mone. The awards honour men and women who have dedicated their professional lives to public service, worked selflessly for their communities or distinguished themselves in business, the arts, sport or entertainment.
Coltrane is being honoured for his contribution to the performing arts and Mone will receive the Lord Provost's Award for Business. Coltrane said:
"It is always a pleasure to get any award, of course, but this is just terrific. A gong from The Lord Provost is a gong from Glasgow. I feel very honoured."
Scottish charity Mary's Meals will be presented with the Loving Cup, which is the evening's top award. The charity was established in 2002 and sets up school meal projects in communities where poverty and hunger stop children from being able to get an education.
The Loving Cup is one of the city's highest honours and is presented to any person or group who has brought distinction and honour to Glasgow. Chief executive of Mary's Meals, Magnus MacFarlane-Barrow, said:
"It never ceases to amaze me how Mary's Meals continues to gain support throughout the world and we are delighted to accept the Loving Cup in recognition of all these beautiful acts of good will we are so lucky to receive, and which has made Mary's Meals possible.
"It is only through this support and the innate goodness of people who share our vision that every child in the world should receive at least one good meal in a place of education. Mary's Meals is now able to feed over half a million children every day, and that we continue to grow."
Others being recognised at the awards are Sheena Glass, who is the director of the Glasgow Old People's Welfare Association, and Ian Drummond, the former executive director of corporate services at Glasgow City Council.
Professor Tessa Holyoake of the University of Glasgow will be presented with the Health Award and Professor Jim McDonald, the principal of the University of Strathclyde, will receive the Award for Education. Tony Carlin, the editor of the Evening Times, will also receive an accolade. The Lord Provost, Bob Winter, said:
"I am looking forward to tonight's event. It is a great occasion and a wonderful way to honour people from diverse walks of life, all of whom have one thing in common; a commitment to Glasgow and its people.
"It is entirely appropriate that we publicly express our gratitude to these outstanding men and women by celebrating their achievements with a civic dinner."
The full list of winners of the Lord Provost's Awards 2010 and The Loving Cup 2011 are:
Performing Arts Award
Robbie Coltrane
Culture Award
Raymond Williamson
Public Service Award
Ian Drummond
Business Award
Michelle Mone
Health Award
Professor Tessa Holyoake
Education Award
Professor Jim McDonald
Media Award
Tony Carlin
Voluntary Service Award
Sheena Glass
THE LOVING CUP 2011
Mary's Meals