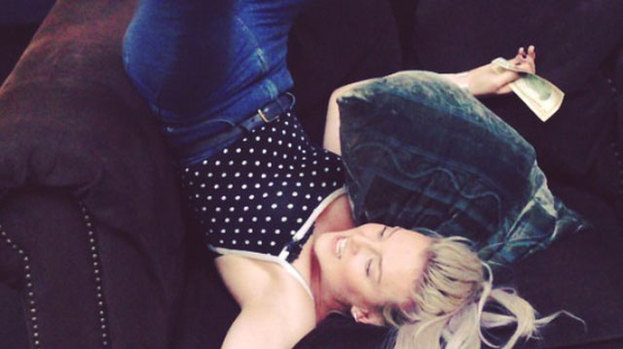 We love the Little Mix ladies' video updates on Instagram and Perrie Edwards' latest efforts have made us chuckle.
The beautiful blonde was exploring the luxurious LA pad the band are currently staying in, when one of the girls told her to touch the sofa, as it might have been sat on by actor Will Smith.
Perrie threw herself backwards over the sofa, kicking her legs as she gushed: "Ahh! I love life! I love Will Smith. I bet he touched this sofa."
Look out Zayn Malik – looks like Perrie has a crush on another sexy star!
You can watch the cute video in the player below.
The Little Mix ladies are currently in LA to host the 'Little Mix Mixer' with Teen Vogue at The Grove in Los Angeles on Friday, August 9.
They have been in the recording studio and also hitting the gym, ahead of their hotly anticipated performance.
Perrie is also set to catch up with One Direction star Zayn, as their hectic schedules finally see their paths cross.
Related articles
People who read this story also read