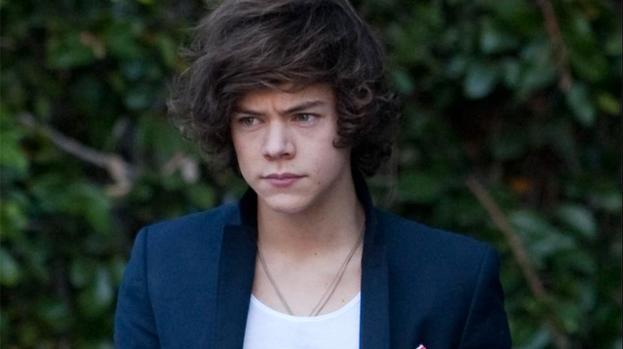 Here's an exciting thought for a rainy (if you're in Scotland) Thursday: Harry Styles as an X Factor judge.
Ahhhhhh that would certainly spice up our Saturday nights!
The One Direction heartthrob has been speaking out about the possibility of one day taking a seat on the infamous judging panel, and it seems if big boss Simon Cowell was to request his presence on the show, Hazza just couldn't refuse.
In an interview with We Love Pop, Harry said: "I feel like you'd have to. I don't feel like we're in a position to turn it down."
Simon is extremely proud of his One Direction babies (wrong term to use?) and while he keeps a watchful eye over the lads, he recently admitted they largely do their own thing, when it comes to performing and business ventures.
Remember: the boys were heavily involved in refining the scent for the One Direction perfume and their make-up range? Well, we'd like to think they tested that out too...
Speaking on E! US show Chelsea Lately, Simon recalled that magical moment back in 2010, when Niall Horan, Liam Payne, Louis Tomlinson, Zayn Malik and Harry Styles first graced our TV screens.
He said: "I liked them all individually, but for whatever reason, nerves or whatever, they didn't make it through to the next round. But I liked these boys and I thought you know what, let's give them another shot.
"They'd never met each other before, they had 10 days to do the next performance and when I saw them 10 days later, they were amazing. But with these five, you can't tell them what to do. They just do whatever they want. They make all their own decisions."
Related articles