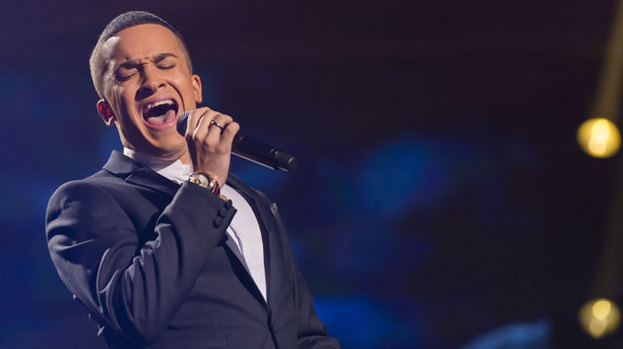 X Factor runner-up Jahmene Douglas has announced that he is to donate a share of all the profits from his debut album to charities supporting families who have been subjected to domestic abuse.
The singer has campaigned against domestic violence after opening up about his own upbringing - which saw his mother take him and his siblings to refuges to escape his often violent father - and became a young persons' ambassador for Women's Aid at the end of last year.
Now he is to back up his campaigning with a donation of an undisclosed percentage of the money he makes from his album Love Never Fails, which was officially released this week.
Speaking on Premier Christian radio, the former supermarket worker said: "It's something I dealt with all the way through my childhood… And it wasn't a small thing, it was a major thing.
"But the way it was dealt with by the system…it just wasn't funded properly."
Jahmene went on to add: "I'm trying to show that it's OK now and that funding is being put into refuges. There are places to go - when I was younger the places you could go weren't safe enough."
He was quick to dismiss praise for his generosity, however, telling the station: "As long as I can pay the bills, that's all I need to be able to afford.
"I've been around refuges and can't just sit back and watch that happen and not do anything because I've been through it myself."
This article is powered by Well Contented Ltd