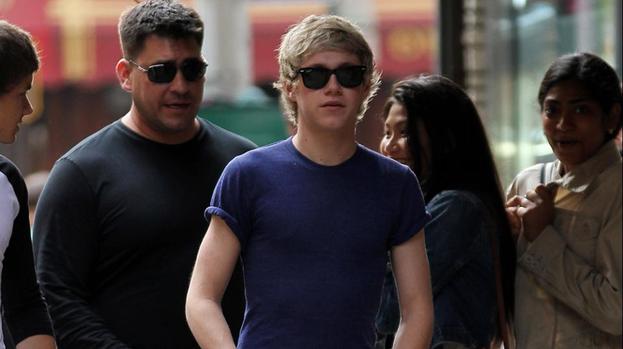 Niall Horan has been linked to numerous women of late, but today we bring you good news ladies: the One Direction heartthrob is a "single Pringle." His words.
Following reports that he had spent a cosy little evening wooing Made in Chelsea star Louise Thompson, Niall responded to a question on Twitter regarding his relationship status, tweeting: "No I'm a single Pringle! And I ironically like Pringles too."
Girls around the globe will be breathing a sigh of relief that, for now, Niall remains a single Pringle who is ready to mingle – wouldn't you just like to take a bite of that flavour of crisp?
Aside from totes posh Louise, Niall has also been linked to stunning Irish model Zoe Whelan AND presenter Laura Whitmore.
Although we're sure most men would jump at the chance to date either of these girls, Niall has insisted they are just good friends.
So, there we go girls – there's still hope.
For now, Niall remains too busy for love, as he focuses on the One Direction tour.
And when he's back in Blighty, enjoying a spot of downtime, it seems the Niallster likes nothing better than to chill out with a spot of golf and a night on the sofa watching Britain's Got Talent.
Fresh from hitting golf balls from his garden into a field (we're picturing vast country mansion here), Niall tweeted his support for BGT star Arisxandra Libantino.
He wrote: "The young girl arisxandra on @GotTalent tonight is just unbelievable! Goosebumps!"
More About One Direction
Related articles
People who read this story also read