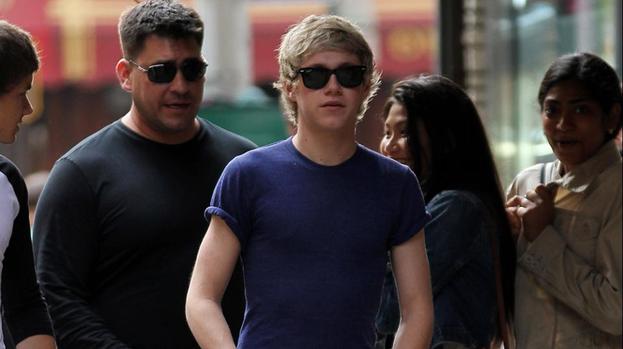 Niall Horan's tweets always brighten up our day but this afternoon we have felt like shedding a tear for the emotional One Direction star.
Niall tweeted: "Just having one of those moments again…so thankful to you guys for getting us here. We are touring the world this year. It's just all so crazy."
That it is Niall. From X Factor to global stardom, the 1D lads have been on quite a 'journey' and they are clearly loving every moment of it, crazy fans and all.
Fresh from a break back in Blighty, Niall, Harry Styles, Liam Payne, Zayn Malik and Louis Tomlinson kicked off the European leg of their Take Me Home extravaganza this week.
In Paris, they were mobbed by French fans, desperate to get close to the talented heartthrobs.
Not that they seemed to mind: Niall tweeted: "J'adore La France! Amazing show tonight guys! Incredible at singing along! Thank you so much! Mwah mwah! Bon nuit! Xx"
Clearly the boys have been perfecting their French together, as Harry also tweeted: "J'adore la France." Tres bien!
One Direction have just arrived in Belgium where they can't wait to perform their tracks for the next lot of lucky fans.
More About One Direction
Related articles
People who read this story also read