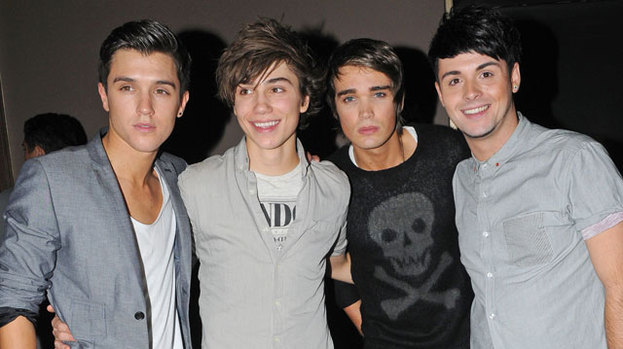 Union J singer Josh Cuthbert has revealed that he fancies both Holly Willoughby and Kelly Brook.
The 20-year-old X Factor star confessed he has an eye for the older ladies.
He named Willoughby as a celeb crush after he met her when his band appeared on This Morning.
He told Daily Mirror: "She's very pretty and really sexy. But she's married with kids."
Cuthbert also chose Holly's Celebrity Juice co-star, Brook, who recently reunited with her ex-boyfriend Danny Cipriani.
He said: "I also think Kelly Brook is really fine, she's incredible."
Meanwhile, bandmate George Shelly laughed off suggestions that his hair style is similar to One Direction singer Harry Styles.
He said: "If you analyse our hair, it's really not the same.
"Our fringes comb in the same direction, but his is more fluffy and mine is more waxy and like a surfer."
Union J's debut single Carry You is due to be released on June 2.
This article is powered by Well Contented Ltd