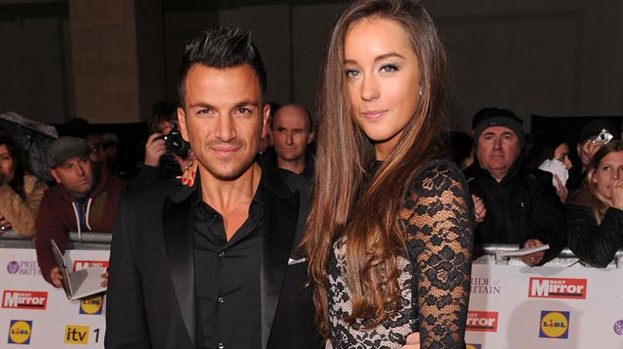 It's never easy meeting your partner's ex, especially when they have remained close, but, thankfully, for Peter Andre, his girlfriend Emily MacDonagh has no issue with his friendship with Elen Rivas.
Peter caught up with Elen recently when they were both invited to the Asian Awards and Emily joined them for a good old gossip.
Writing in his new magazine column about the event, Pete explained: "We bumped into my ex-girlfriend, Elen Rivas, at the bash, and Elen and I were going to pose for a picture together, but then we realised that Emily should be in it too or people might have started talking!"
The singer added: "Elen is one of my dear friends and I have a lot of time for her. Emily's met Elen before and they get on really well, so there are no issues there.
"It's so great that Ems is so understanding and wonderful like that."
Although Pete has previously insisted he and Emily aren't in any rush to walk up the aisle, their romance continues to go from strength-to-strength.
Emily is currently in her final year of medicine at University, but she managed to take a few days out from her studies to join Peter and his family in Spain for a sunshine break.
Peter explained: "She's obviously very busy with uni, but we always make sure we see each other when we can – no matter what."
Related articles
People who read this story also read