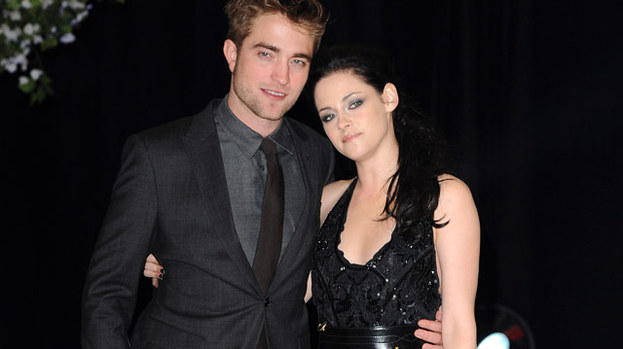 Robert Pattinson and Kristen Stewart appear to be back on track, after they were spotted enjoying a lunch date together.
The Twilight couple were photographed walking hand in hand as they headed out for some posh nosh in Los Feliz.
Dressed down for the occasion, both of the stars sported shades and t-shirts, with Kristen rocking a pair of denim cut-offs (they were down to the knees – no Daisy Dukes for K-Stew) and a baseball cap.
But there was no disguising the couple were very much together and that they have clearly put the relationship woes of last year behind them. Let's not go into the Rupert Sanders saga again…
A source told Popsugar: "Kristen grabbed his arm, and they were walking and joking. She took some pictures of the friends they were with on her phone.
"They seemed really together. Really relaxed."
Kristen is looking forward to celebrating her birthday tomorrow [April 9], when she will turn the ripe old age of 23.
Wonder what Rob has got her to mark the occasion?
In the past, he is said to have splashed his cash on vintage jewellery and romantic weekends away for his girlfriend, but he has been a little busy of late, filming The Rover in Australia.
There's still time Rob – get hitting those shops.
Related articles
People who read this story also read