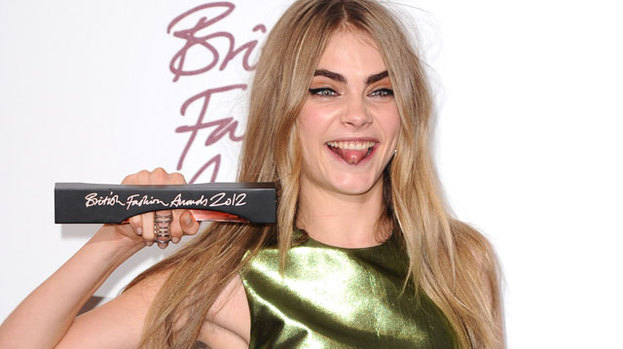 Model Cara Delevingne is used to modelling some of the world's most fashionable outfits. But the 20-year-old has forgone any clothes for her latest shoot.
As part of a video feature for i-D Magazine, Cara flashes more than a smile during a photo shoot for Tyrone Lebon.
The model, who is a regular for fashion designers Burberry, first appears in a trench coat before seductively unzipping it to reveal some blue underwear.
And while she teases the camera, soon even her undergarments are gone as she flashes her breasts at the camera as the video ends.
While it may be a radical change from her normal modelling style, Cara pokes fun at traditional poses normally associated with the industry.
In a cheeky interview with the magazine, she gives tips on how to successfully pull off some bizarre techniques like 'best in show,' 'got wind', 'the head clamp' and 'the mushroom cloud'.
Blimey!
And the strangeness doesn't end there. Also in the shoot, Cara, who dated One Direction's Harry Styles, is snapped wearing a blonde wig and metallic underwear while wearing a giant fish bowl on her head.
She recently said she desperate to take a holiday and slow down when her hectic work schedule eases off following a number of high profile catwalk performances.
Related articles