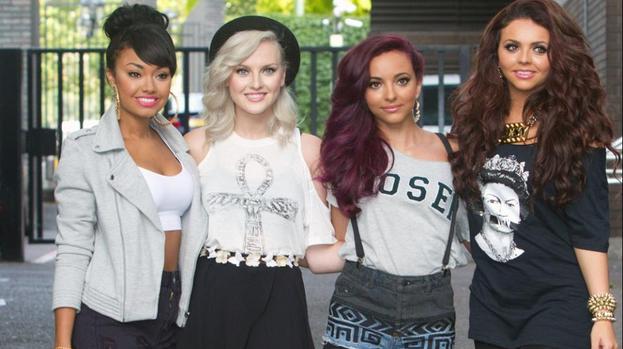 X Factor winners Little Mix have hit out at the paparazzi – especially those photographers who try to deliberately get pictures of their knickers.
Singer Jesy Nelson compained about the behaviour of those 'paps' who dog celebrities day and night looking to catch them in compromising situations, in a newspaper interview.
The 21-year-old told The Metro: "They try and get up your skirt and take pictures of you, it's terrible.
"It really infuriates me because if I was a normal person they'd be bloody arrested so why should a pap be like that? They are so naughty and cheeky,"
Jesy, who has suffered at the hands of cyber-bullies in the past over her weight, also attacked the snappers for how they refer to her in public.
"They shout out at you when they're taking pictures," she added. "Paps always call me "big boobs" and "big bum". We are human beings, I don't appreciate it."
Bandmate Perrie Edwards, who is dating Zayn Malik of One Direction, confessed that she is most worried about the papparazzi when she is alone.
"The only thing that scares me is the paps when you're by yourself," she told the paper.
"When I'm with the other girls I'm fine. At my age when you're by yourself and a man comes up to you, that's scary stuff. Just because he's a pap doesn't make it okay goddamnit."
This article is powered by Well Contented Ltd