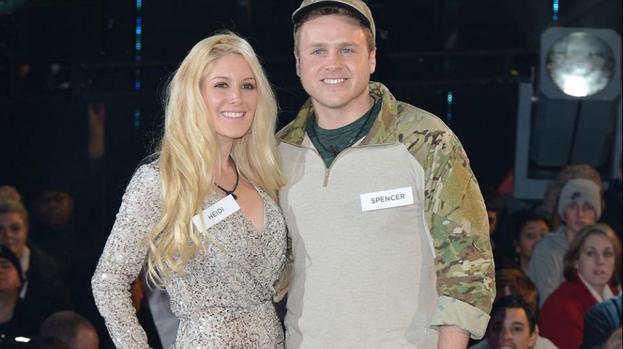 Heidi Montag and Spencer Pratt are still determined to show everyone that they have put their Celebrity Big Brother rivalry with Rylan Clark behind them – and have even offered to find an American husband for the Essex-born reality TV star.
Spencer and Heidi – or 'Speidi' as they became known – came second to the former X Factor contestant in the this year's Celebrity Big Brother and were at the centre of many of the spats in the house, going head-to-head with Rylan on more than one occasion.
The couple want to put all the in-fighting behind them and have invited Rylan to visit them in California, according to a newspaper report.
The Sun quoted Pratt as saying: "I've been emailing with him so he's going to come visit us in America and we're gonna take him to West Hollywood and try to get him a husband."
His wife Heidi – who hopes to re-launch her singing career – added that she hopes to record a single with Rylan.
She told the paper: "I love Rylan I just don't want to see him up close in his underwear all day.
"But I'd love to be friends with him on a normal basis and maybe do a song with him. We've been talking about doing a duet.
"I've always said he's one of the funniest people I've met and really nice. It's just when you're living with someone it's very intense."
This article is powered by Well Contented Ltd