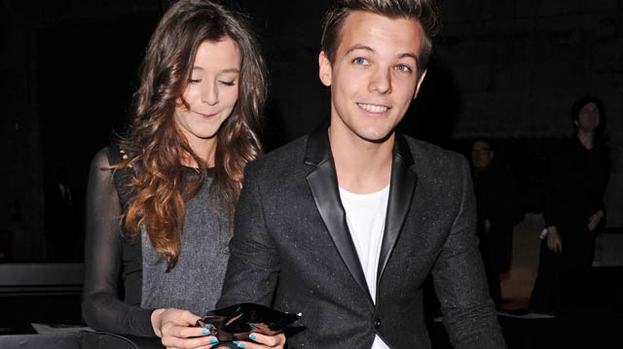 Louis Tomlinson and Eleanor Calder appeared to be more loved-up than ever as they took their seats in the front row at the Topshop show at London Fashion Week.
The One Direction heartthrob placed his hand lovingly on student Eleanor's knee throughout the fashion extravaganza, later putting a protective arm around her as they mingled with the fashionable crowd.
While many think of Harry Styles as being the style icon of the band (although, that orange beanie hat has to go), Louis proved he has model potential as he rocked skinny jeans and a smart black jacket over a white fitted T-shirt, complete with perfectly waxed quiff.
Eleanor looked simply stunning in a grey and black jumpsuit, with her bouncy locks flowing.
Throughout the ups and downs of the One Direction lads' romances, Louis and Eleanor have remained strong, largely keeping their romance out of the spotlight.
The singer recently gushed about his love for Eleanor during an interview with We Love Pop magazine.
Louis admitted that it's not always easy to conduct a relationship when One Direction commitments often keep them apart, but he insisted: ''We both trust each other. I spend a lot of time out of the country on tour and she often flies out, so I see her a lot.
''I think the key to a good relationship is being best friends too. I spend more time with her and the band than I do with anyone else.''
More About One Direction
Related articles