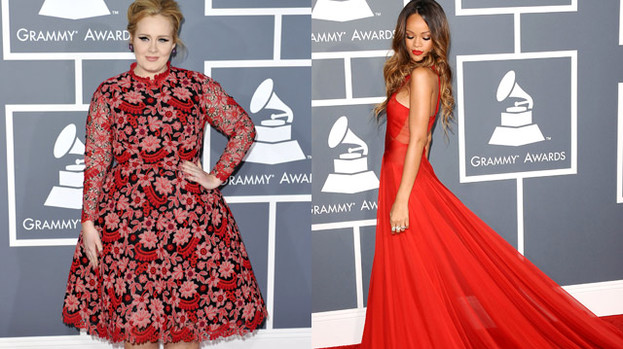 Two massive awards ceremonies going on last night meant oh-so-many frocks and shocks to ogle at this morning.
Let's focus on the Grammys. While our Brit beauty Adele took the gong for best solo pop performance for Set Fire To The Rain (well done lady), she didn't exactly come out top in the fashion stakes, splitting opinions with her quirky red floral vintage dress.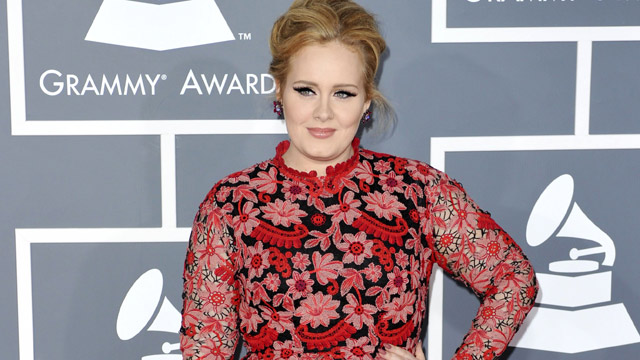 Lampshades and curtains are hardly items one wants one's outfit to be compared to… Rihanna also opted for a striking red dress, sizzling on the red carpet in the dramatic Azzedine Alaia gown. Quite a classy choice for the often outlandish Rhi Rhi.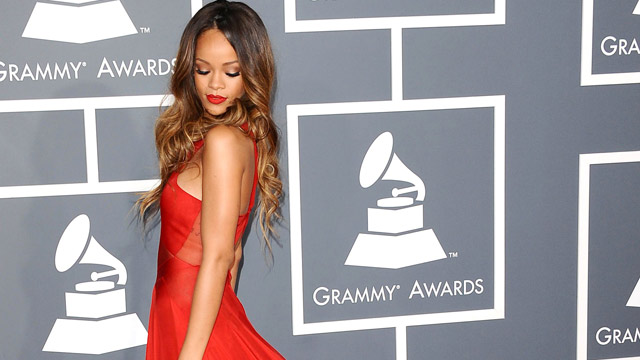 Moving on, Katy Perry flashed more than a smile in stunning mint green number.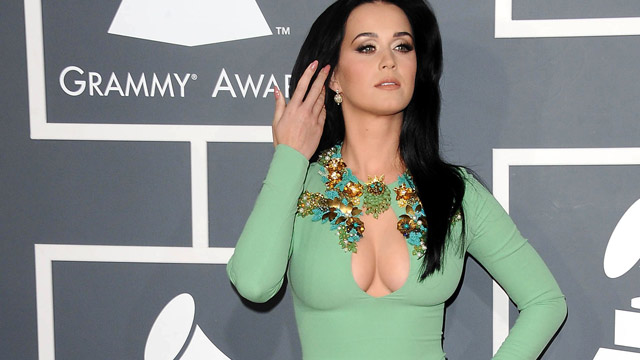 With long sleeves, the Gucci number may have looked fairly civilised from behind, but from the front, well you couldn't help but be drawn to her, erm, assets. No wonder John Mayer had a smile on his face the entire night.
Carly Rae Jepson looked every inch the rock chick in a goth inspired grey Roberto Cavalli creation, teamed with smoky eyes and her trademark bangs.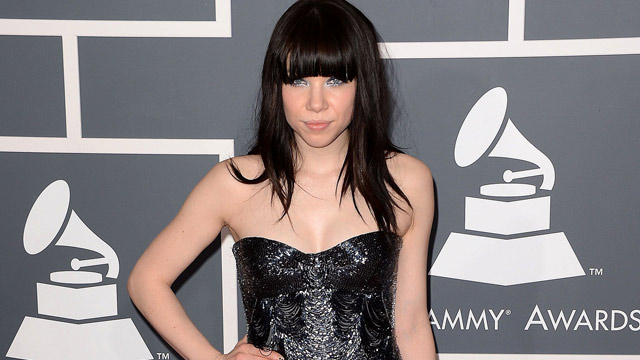 Beyonce played it safe in a monochrome Osman Yousefzada jumpsuit, looking as gorgeous as ever as she took the gong for Best Traditional R&B Performance for her song Love On Top.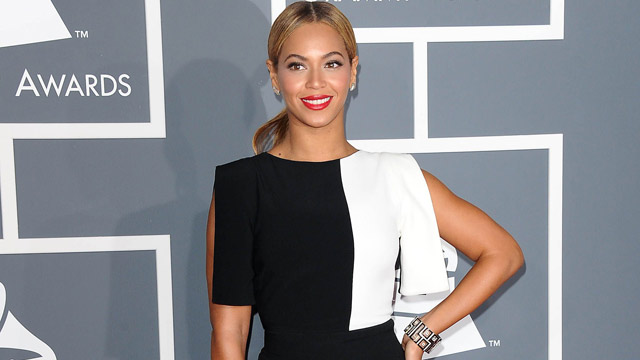 Taylor Swift showed Harry Styles what he was missing as she channelled her inner goddess (we've been reading too much 50 Shades) and opted for a beautiful flowing white Grecian style gown, teamed with a cute Heidi like plait.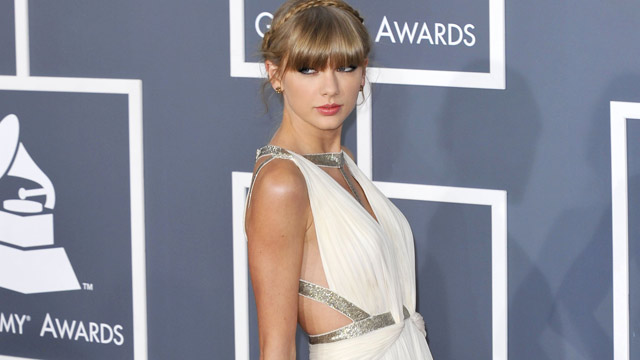 The boys also pulled out all the stops, with Justin Timberlake looking particularly dashing in his tux and bowtie.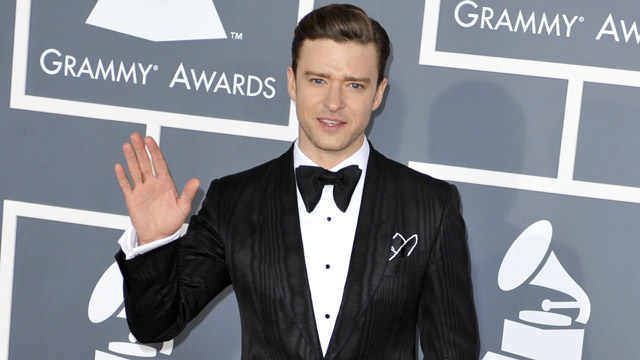 But enough of the chat – take a look for yourself and see who rocked and who flopped in the fashion stakes at the Grammys.
You can check out the fashion highs and lows in our Grammys gallery.
And if that hasn't filled your fash fix for the day, why not check out our Bafta gallery aswell.
Related articles