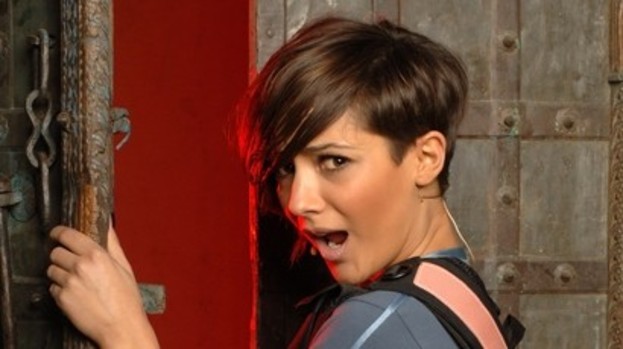 Frankie Sandford has had the pleasure of hanging out with the One Direction boys AND The Wanted lads, but while the rest of us wipe the drool away from our mouths at the very thought, The Saturdays star doesn't quite see the appeal.
In an interview with US magazine In Touch, she said: "They're like our brothers. When girls are screaming at them, we're like, 'Really?!' They're just stinky boys to us!"
Stinky boys? Frankie, how could you? We're sure she meant it in a sisterly way…
1D star Niall Horan is a big fan of The Saturdays and he tuned into watch the premiere of the girls' new reality show, Chasing the Saturdays, at the weekend.
His thoughts? The Niallster loved it!
He tweeted: "Watching Chasing the @thesaturdays good show! Smashin it girls."
Stunning singer Mollie King replied: "Thanks Niall!! Lots of love to you and the boys xx" Niall's little heart would have been a-beating at that comment.
The Saturdays are keen to break into the US charts, following in the footsteps of their 1D and Wanted buddies and the likes of Mumford & Sons and Adele.
Last year was a fantastic year for British music in America and the girls are hoping they can ride the Brit love wave and become the next big thing across the pond.
And with the likes of American Showbiz blogger Perez Hilton backing the group, we're sure The Saturdays will go down a storm.
More About One Direction
Related articles