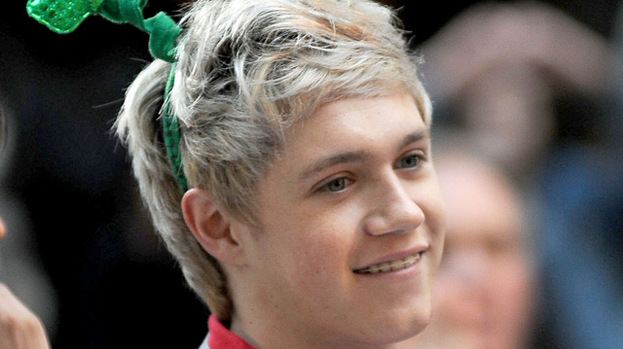 Niall Horan likes nothing better than watching his favourite TV shows. From The Jeremy Kyle Show, to good friend Tom Daley's Splash!, the Irish singer is very vocal about the programmes he likes to settle down in front of with a brew and a biccie.
Now, to add to his list of viewing pleasures, the One Direction star has become a fan of The Saturdays' new reality series, aptly named Chasing The Saturdays.
After Sunday night's UK premiere of the show, which sees Frankie, Mollie, Una , Rochelle and Vanessa attempt to make their mark in the US charts, Niall tweeted: "Watching Chasing the @thesaturdays good show! Smashin it girls."
Stunning singer Mollie replied: "Thanks Niall!! Lots of love to you and the boys xx"
How cute – and what an adorable couple the blonde pair would make! Just saying…
Niall has been spending a great deal of time indoors of late, as he also tweeted about much-loved Irish comedy Mrs Brown's Boys.
The 1D singer wrote: "Can't believe how big Mrs Brown's Boys is over here! Good ole Irish comedy!"
Niall will be pleased to know that there is a film being made of the hit series, later this year.
The 19-year-old will also be thrilled to learn that Splash! will return in 2014 for a second series.
Niall recently visited presenter and Olympic star Tom Daley on set and has been a big supporter of the celebrity diving series.
Could we see Mr Horan take to the board in a lovely pair of sparkly trunks for the next series of the show? We doubt it but, hey, a girl can dream.
Related articles