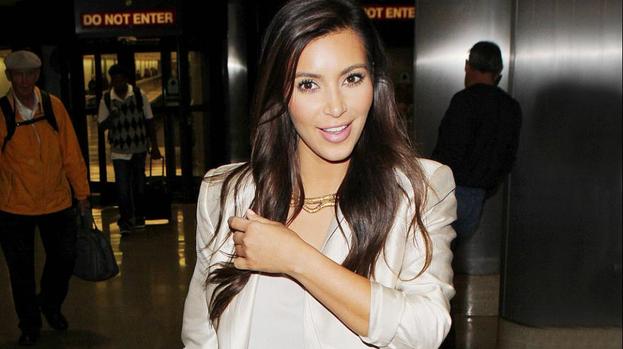 Kim Kardashian has revealed that she hopes to break away from appearing in reality shows.
The 32-year-old can be seen in Tyler Perry's Temptation, which is about a married marriage counselor who falls in love with one of her male patients.
Kardashian plays another marriage counselor called Ava.
She told WWD: "My character is pretty light throughout the film, so it's fun.
"It was interesting to work with people that I've liked for so long, and just to work with Tyler Perry was amazing and such a good experience."
Kim added: "I definitely do see myself branching off and maybe doing a sitcom or something other than reality."
Kardashian and her new boyfriend Kanye West are expecting their first baby this summer.
Speaking on Jimmy Kimmel Live, Kim claimed that her baby will not appear on her reality show.
She said: "The baby is not going to be on our show. When he or she decides that's what they want to do, then that will be a decision."
Kim added: "It's a tough decision. From the start, as of now, that's just a personal choice that Kanye and I have made.
"We're going to try to keep it as private as possible."
This article is powered by Well Contented Ltd