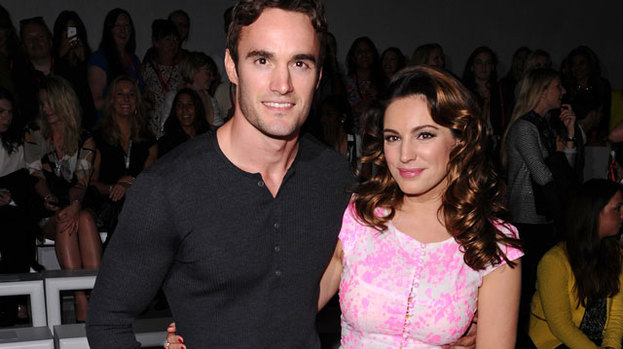 Kelly Brook and her Scottish partner Thom Evans have hit the skids after two years together, it emerged today.
The couple got together after meeting in a nightclub in 2010, not long after Kelly split with Danny Cipriani.
And it's her ongoing friendship with Danny that is believed to have caused issues with Kelly and former rugby star Thom.
"She's never stopped loving Danny. Even though there was nothing going on while she and Thom were together, Thom hated the fact she was seeing him and Kelly refused to end their meetings," a source told The Sun.
"After one row too many the pair decided to end things. She's been leaning on Danny since the break-up, and while she's devastated, she knows it's for the best."
Thom and Kelly made for one of the most attractive couples on the showbiz scene, with the pair forever snapped at glamorous parties and entertainment events.
Back in 2011 they endured the heartbreak of losing a child after Kelly suffered a miscarriage around five months into a pregnancy.
But despite the sadness of the situation, Kelly frequently spoke about how the tragedy brought her and Thom, still a new couple at the time, closer together.
Thom is now thought to have moved out of the home they shared in London and is believed to be trying to make it big as an actor in LA.
The former rugby ace was forced to give up the game when he suffered a serious neck injury back in February 2010. His brother is fellow rugby player Max Evans.
Related articles