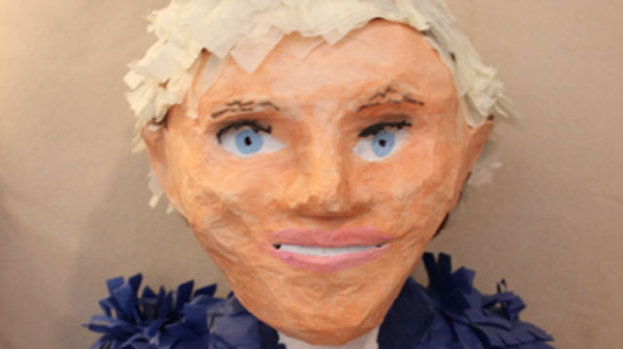 Niall Horan should be on the lookout for a large, fragile parcel arriving at his door in the coming days and you wouldn't want to smash this one, no siree!
Kind-hearted Ellen DeGeneres has revealed she is considering passing on to the One Direction star a papier-mache bust a fan made of her, as she thinks it looks like him.
The US chat show host tweeted a snap of the interesting creation, with the message: "I got so many great busts of myself, I'm gonna start sending them to other stars they could be. Heads up @NiallOfficial."
Generous, or just trying to get rid of the slightly freaky looking bust?
We're sure Niall would be delighted with the gift as he is a big fan of Ellen.
Last year, the 1D lads had a ball when they appeared on her show to promote their second album, Take Me Home.
Amongst the colourful conversation that took place on the hit programme, Niall revealed what he looks for in a girl, saying: "I like someone that's cute. Someone I can have a laugh with. And I also like people that are American. And you all qualify!" Charmer.
Afterwards, the Irish singer tweeted: "What an amazing day at @theellenshow ! So much fun! I love Ellen."
She replied: "It was one for the history books."
Related articles