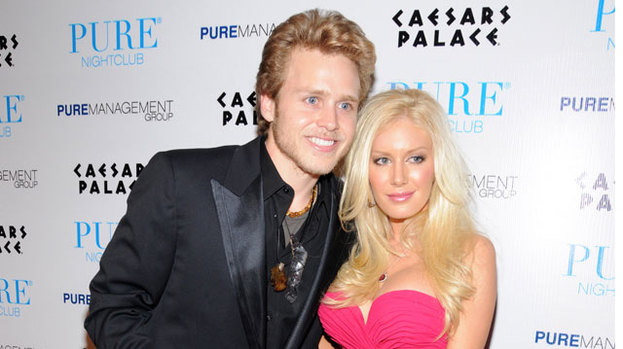 Celebrity Big Brother's Heidi Montag and Spencer Pratt have set their sites on rising to the top of British society if they decide to stay in the UK.
Indeed, Speidi are so confident of having won over the nation after their spell in the Big Brother house they are hoping for an invitation from the Queen and a knighthood for Spencer!
When The Hills couple were asked about rumours of a reality show of their own over here, Spencer replied: "I'm more interested in being knighted and becoming part of the royal family.
"After Frankie told me he's met the Queen three times, I think Speidi should meet the Queen. I'm going to stay in England until we're in that palace."
Spencer, who was at loggerheads with eventual winner Rylan Clark during their time in the house, has also been keen to tell more of the couple's 'gameplan' to win the celebrity reality show.
"I thought we'd win," he told New magazine. "I didn't know England loves the goodies so much, otherwise I would have approached it as the biggest butt kisser in the world.
"But it was more fun to play the baddies... my plan was to make all the housemates lose their minds and, obviously, it worked amazingly."
In the end, however, the Californian couple came second, leaving the house just before the victorious X Factor singer.
This article is powered by Well Contented Ltd