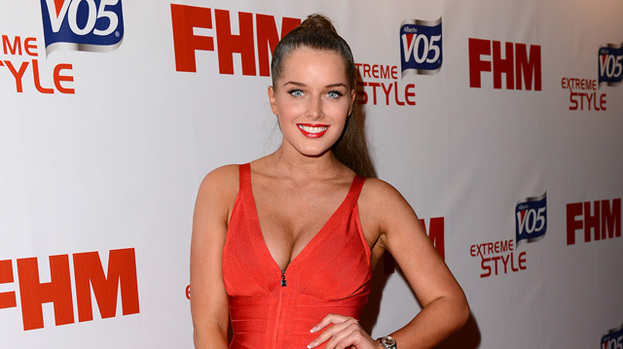 Helen Flanagan has laughed off claims that she has split from Scott Sinclair as "a load of rubbish".
The I'm a Celebrity contestant and former Coronation Street babe has hit the headlines in recent days over stories about the state of her relationship with the professional footballer.
Things were said to have hit the rocks just weeks after Helen's dramatic behaviour on I'm a Celebrity…Get Me Out of Here!, during which viewers watched as she repeatedly broke down as she faced trial after trial on the jungle show.
But the actress has brushed off the rumours and insisted that she and her man are stronger than they've ever been.
"It's a load of rubbish," Helen told this week's edition of new! magazine.
"I've been with Scott for three years and we're obsessed with each other.
"No relationship's perfect, but we really love each other and we're really strong."
Helen, 23, even went on to call Scott the "love of my life" before adding: "I'm obsessed with him. I'm like his stalker! You have to have that kind of love where you'd die for that person.
"It has to be really intense and passionate and true, crazy love."
The couple are even said to be considering creating some mini-Helens and Scotts in the near future too, with plans to start a family.
The break-up stories come at a tumultuous time in Helen's life. Just before Christmas she was slammed after posting a picture holding a gun to her head, just days after the Sandy Hook Elementary massacre, in which 26 pupils and staff were shot dead by a former student.
The actress later appeared on Daybreak, apologising for the "stupidest thing I've ever done in my life", insisting that she had posted the photo carelessly as a reference to a bad hangover.
Earlier this month she is also said to have angered Coronation Street bosses after appearing to blame her problems with depression and anxiety on the soap, suggesting that she felt "degraded" by some of the saucy outfits and storylines she was given as character Rosie Webster.
Related articles