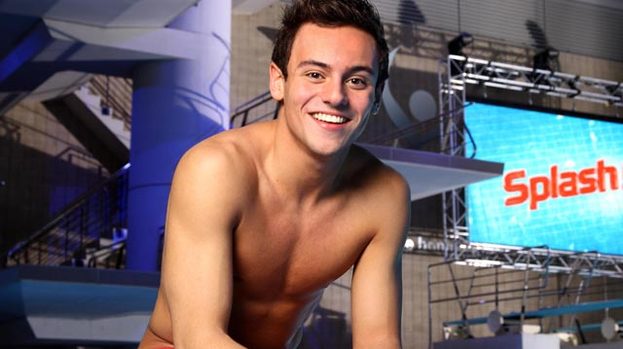 Cheryl Cole is gorgeous, talented and part of our favourite girl group in the world, so we've always been a teeny weeny bit jealous of the Geordie star.
Now, she has the "world's hottest hunk" after her, as Tom Daley has revealed Chezza would be his dream diving partner – some girls have all the luck.
Tom has quite a few famous friends in his phonebook, including the One Direction boys and Kylie Minogue, but he told Ok! magazine that Cheryl is the girl he would love to cause a Splash! with.
The 18-year-old also spoke about his incredible rise to fame, from winning a bronze medal at the Olympics, to becoming a TV presenter on celebrity diving show Splash!
He said: "I've always said that I want to be a TV presenter after I've finished dicing, but at the moment my focus is very much on my diving career. Luckily for me, Splash! has meant that I can continue to train full-time while gaining experience in TV. Once I've retired from diving, I'd love to present something on Saturday night TV like And and Dec."
Niall Horan recently popped down to the Splash! set to pay Tom a visit and he is also good friends with 1D lovely Liam Payne.
Tom had nothing but praise for the world's most popular boy band, saying: "It's nice meeting people who spend a lot of time in the public eye, but are still so down-to-earth, like the One Direction guys.
While the One Direction boys cause mass hysteria amongst teenage girls wherever they go, it's Tom (and his skimpy Speedos) who has proved most popular, topping heat magazine's recent Hottest Hunk of 2013 poll.
Tune in this Saturday night to watch Tom in action, as Splash! kicks off at 7pm.
Related articles