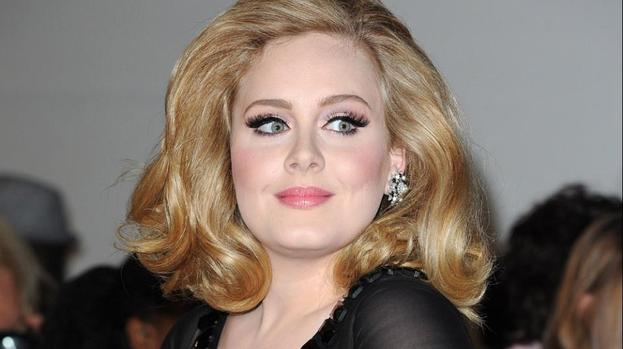 Adele has revealed that she has given her baby boy a slightly nutty name…
The Skyfall singer and songwriter has been incredibly secretive over the details about her baby boy, and wouldn't confirm that she actually gave birth at the time she was thought to have welcomed her first child, last October.
But she has finally opened up about one special detail that everyone has been itching to know – the baby's title. And it's a cracker...
Adele revealed to People magazine that she calls her bouncing baby boy 'Little Peanut'. Luckily it's just a pet name for him and not his actual title, which the Rolling in the Deep singer is still keeping very tight-lipped on.
In fact Adele and her partner Simon Konecki are not even believed to have registered the baby's birth yet, and are expected to face a fine of around £1,000 after failing to officially recognise the child's arrival within the time period of 42 days.
The star made her first official appearance since the birth of her little boy at the Golden Globes earlier this month, telling reporters that she felt it was "too personal and intimate" to openly speak about her baby.
Looking healthy and trim, the singer did however reveal in her acceptance speech that she was enjoying her first night out since giving birth, after picking up the gong for best original song for Skyfall, which she co-wrote with Paul Epworth.
Admitting she hadn't didn't think for a minute that she'd lift the honour, Adele told the audience: "Honestly, I've come here for a night out!
"I was not expecting this… Thank you so much for letting me be a part of your world for a night. I've been p***ing myself laughing."
The star added: "This is for my boyfriend who convinced me to do it and for my lovely son."
Related articles