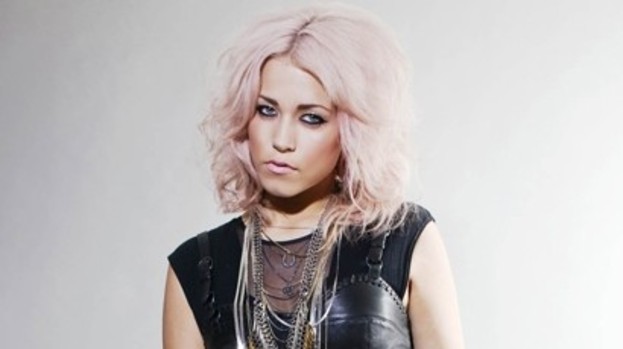 X Factor star Amelia Lily has admitted that she enjoyed beating Tulisa Contostavlos in the UK singles chart.
The 18-year-old's debut single, You Bring Me Joy, beat the X Factor judge's Live It Up to the top ten last year.
Amelia reached number two in the charts, while Tulisa failed to enter the top ten.
Lily told the Daily Star: "I loved beating Tulisa."
Amelia's second single Shut Up (And Give Me Whatever You Got) will be released on iTunes this Sunday with her debut album to follow later this year.
Meanwhile, Lily has revealed that she was diagnosed with Type 1 diabetes when she was a youngster.
She told the Daily Record: "I was a normal girl growing up in Teesside and when I started going to the toilet a lot and feeling thirsty all the time my mum didn't think anything of it.
"Fortunately for me, my uncle was diagnosed with diabetes at 14 and my nana recognised my symptoms. So my mum took me to the doctor's and they sent me to the hospital, where I was quickly diagnosed with Type 1 diabetes."
Amelia added: "I started off having two daily injections, one at breakfast and one at teatime. By the time I was nine I was injecting myself four times a day and it became second nature.
"As the years have passed I've learned how to handle it better but it's not been easy with puberty and hormonal changes.
"There have been days when I've bitten people's heads off but I've learned to accept it's probably a sign that I need to check my levels."
This article is powered by Well Contented Ltd