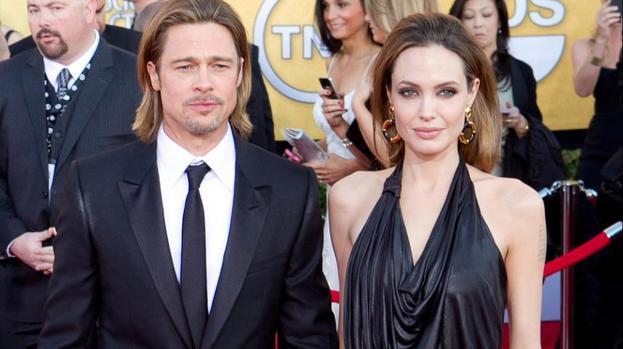 Could Brad Pitt and Angelina Jolie have fooled us all and married in a super private Christmas Day wedding in the Caribbean?
Well, according to reports that are circulating this week, quite possibly. The A-list movie stars have been engaged since early 2012, when journalists spotted Angie's massive diamond rock on her wedding finger.
Since then stories have emerged on a regular basis about where and when the couple might finally say their vows.
Locations from their chateau in the south of France, to New Orleans – a place that has a special meaning to them and where they have done much charity work following the Hurricane Katrina devastation – have been touted as possible settings for the nuptials.
They were also said to have been inspired by Britain as a location, after spending much of last year shooting movies in the UK.
But it seems that the gorgeous pair may have actually married in a very low key secret bash in the Turks and Caicos Islands on Christmas Day, at designer Donna Karan's private Parrot Cay estate.
heat magazine is reporting that Brangelina said "I do" in front of their six adopted and biological children, as well as Brad's parents Jane and William Pitt, as well as his brother Doug and sister Julie.
The reported wedding hasn't been confirmed, but according to the mag, a local journalist claimed that the couple hired no less than 12 nannies for the big day.
Angelina has also been stepping up her meetings with designer L'Wren Scott in recent months, in a bid to finalise her dress designs, and Brad himself recently admitted that the wedding wasn't far away, saying: "It's soon."
Have the super-glam couple finally taken the plunge? We await confirmation – and wedding snaps – with excitement!
Related articles