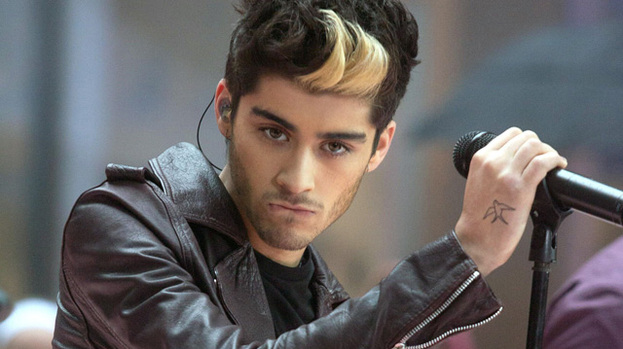 Zayn Malik could become known as ZZZZZZZZZZayn Malik; and it's not because he's a bore.
The One Direction heartthrob has been dubbed the laziest member of the band due to the fact he just can't get out of bed.
In a recent interview with Top of the Pops magazine, 1D star Liam Payne was asked who was the laziest in the group and he said: "It's 100 per cent Zayn. He never gets out of bed.
"In fact, he was third into the car today so he did quite well, but he is incredibly lazy."
He added: "He's not lazy in an 'I can't be bothered to get you a drink' way, just in the way he sleeps, cos he's always the last to get up."
That's sure to suit his girlfriend, Perrie Edwards, as the Little Mix star admitted she likes nothing better than relaxing at home with Zayn when they have precious days off together.
Zayn better ensure he gets as much sleep as possible at the moment as 2013 is going to be the biggest year yet for 1D, as they embark on a global tour and spend up to eight months on the road.
The lads have enjoyed quality time off over the festive period to celebrate with their nearest and dearest but with new single, Kiss You, soon to be released, it's set to be back to business for the world's favourite boyband.
More About One Direction
Related articles