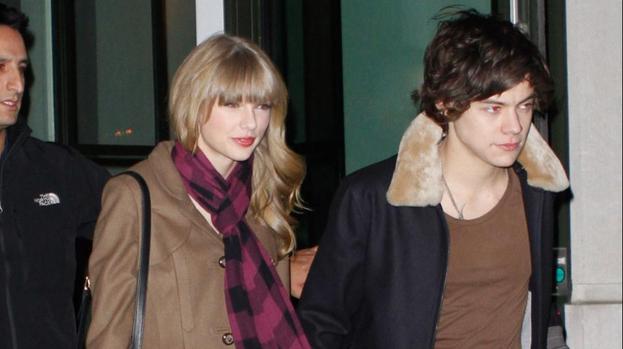 Just in case you hadn't guessed already: Harry Styles is completely loved up with Taylor Swift. Sorry, girls.
The One Direction star is so smitten with his gorgeous girlfriend, he can't help but shower her with gifts.
The latest purchase he presented the singer with was a beautiful vintage emerald bracelet.
A source told The Sun: "Harry hand picked the present for Taylor while he was back home.
"He found it in a second-hand shop and she was impressed when he handed it to her."
The source continued: "He gave it to her at the plush hotel they stayed in while they were celebrating New Year in New York.
"Harry is head over heels for Taylor and even admitted he loves her while they were in the Big Apple."
Harry and Taylor have spent as much time as possible together since going public on their relationship late last year.
The stars have enjoyed romantic dates at Central Park and celebrated Taylor's 23rd birthday in the UK, with a trip to the scenic Bowness-on-Windermere in the Lake District.
They went skiing just before Christmas at the luxurious Canyons Resort in Park City, Utah, before reuniting in New York to bring in 2013 together. Move over Zayn Malik and Perrie Edwards: Harry and Taylor are fast becoming the cutest couple in pop.
More About One Direction
Related articles