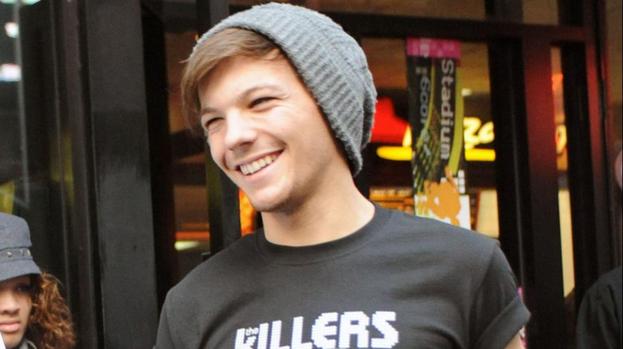 Happy Birthday Louis Tomlinson! The One Direction star is celebrating his 21st birthday today but he's not cracking open the champage just yet…
Instead, the 1D heartthrob is enjoying a spot of his favourite tipple – tea!
Louis has made no secret of the fact he misses a good old cuppa when he's out of the country sending screaming female hearts-a-flutter, so Yorkshire Tea sent him a personalised box of tea bags as a birthday gift.
Louis Tweeted: "Thank you soooo much @yorkshiretea . Should have seen my face when I opened it. So very kind of you. Loveee x"
The box reads: 'Taylors of Harrowgate, Happy Birthday Louis. Let's have a proper party."
Earlier today, Louis Tweeted: "Ahhhhh I'm 21 !!"
He then added: "Ahhhhh I'm old !!!!!"
Bandmate Niall Horan was amongst the first to send Louis a birthday wish, Tweeting: "Massive HAPPY BIRTHDAY to one of my best friends @Louis_Tomlinson 21 today! Have a great time buddie and I will see you in the new year!"
The Irish singer is currently home in Ireland for Christmas.
1D star Zayn Malik Tweeted: "Happy birthday @Louis_Tomlinson, love ya bro!!!"
The sweetest message of all came from Louis' long-term girlfriend, Eleanor Calder, who wrote: "Happy 21st Birthday louis_tomlinson I love you," adding an adorable picture of the couple cuddling up on the beach.
More About One Direction
Related articles