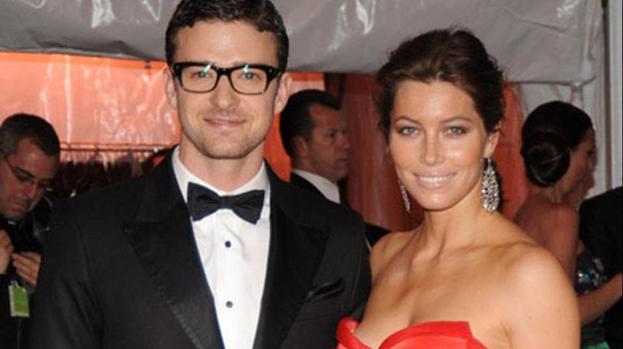 As we near the end of the year, it's time to take a look over what's happened in the celebrity world during the last 12 months – and this has been one of the big years for showbiz weddings.
Stars from Mr James Bond himself, aka Daniel Craig, to Ryan Reynolds have been whisking their ladies up the aisle all year, with some of the biggest names in the entertainment industry saying "I do".
Here we take a look at some of the stars who have taken the plunge in 2012, from the smallest weddings to the most lavish.
Movie stars Ryan and Blake wed after dating for just 11 months, falling for one another when they worked together on Green Lantern.
At the time of their wedding, very few details were confirmed about the nuptials, but since then the couple have shared their happy day with Martha Stewart Weddings, revealing all about their big day, from the flowers Blake had in her bouquet to the food they served guests.
Marrying in Charleston, South Carolina, in September, in a ceremony said to be in front of just 35 guests, it was clear that the couple wanted a private setting for those closest to them, instead of a glitzy showbiz affair.
Simple and elegant, bride Blake chose to carry a bouquet of pink jasmine, andromeda, dusty miller, and blushing bride hydrangea down the aisle. She wore a beautiful silk tulle Marchesa gown with a fitted bodice, with illusion crystal beading on the shoulders, with rose-gold embroidery tying in with her bouquet. The shoes were by Christian Louboutin, a brand which is favoured by celebs.
The couple exchanged Lorraine Schwartz rings as they made their wedding vows to one another. Congrats guys!
Jess and Justin married in a stunning ceremony in Puglia, Italy, in August, with their wedding reportedly costing a cool £4million.
Actress Jessica wore a blush pink full-length Giambattista Valli couture gown, and as she walked down the aisle singer Justin serenaded her with a song he claims made "grown men cry". What a romantic!
After the wedding ceremony, guests were invited to indulge in cocktails and hors d'oeuvres before sitting down to a four-course meal including sea bass and steak.
After getting engaged on Christmas Day in 2011, Matthew and Camilla, who have two children together and another one on the way, got married in a low-key ceremony at their home in Austin, Texas, surrounded by a few dozen close family and friends.
The couple, who met in 2006, previously said they already felt like they were married, with Matthew explaining: "We have homes together, we have family together, we have kids, we've built a life together. So we've been living a married life this whole time.''
Black Swan actress Natalie and her French-born choreographer partner Benjamin were another showbiz couple who decided to marry in a low-key style, in a Jewish ceremony in August this year.
The couple, who met and fell in love on the set of Black Swan and have a son, Aleph, together, married in a private home near Big Sur in California.
Natalie and Benjamin, who are said to have been so relaxed about their nuptials that they didn't even send out invitations, wed in front of around 60 guests.
Actress Holly and her property billionaire tycoon fiancé, Nick Candy, married in a lavish ceremony in Los Angeles in September.
Wearing a massive dress and holding a red bouquet of flowers, Holly looked stunning as she said "I do" to her partner. The couple made a big affair of their nuptials and are said to have celebrated in a three-day extravaganza with their guests, which included a dinner party and a barbecue.
Daniel and Rachel take the biscuit for low-key weddings, with the couple reported to have married in front of just four people – Rachel's four-year-old son Henry, Daniel's daughter Ella, 18, and two friends.
The couple, who married in New York in June, have always been private about their relationship, with a source telling the now defunct News of the World: "They are madly in love and couldn't wait to be husband and wife - but they wanted minimum fuss."
Okay, so Brad Pitt and Angelina Jolie haven't actually got married yet – as far as we can tell anyway… But the A-list couple are subjected to constant rumours about their so-called nuptials, which are said to be "imminent".
So far they are said to have been planning a lavish wedding at their south of France chateau.. The couple were also rumoured to be planning a wedding in New Orleans, Louisiana. And the latest whisperings were that they are planning some fabulously festive nuptials. It looks like this wedding could happen at any time – but until it does we'll need to just keep guessing about where and when this notoriously private couple will say "I do"!
Related articles