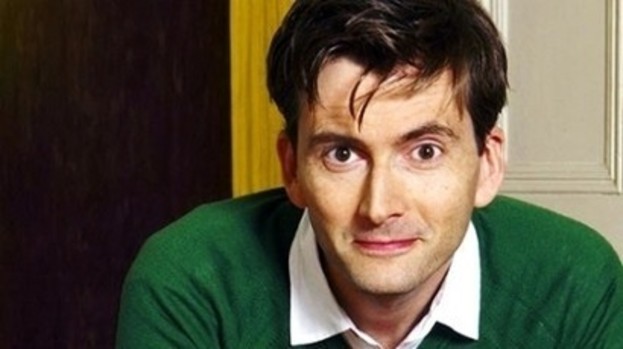 David Tennant is promoting his latest film Nativity 2 but he says he will always be proud of Doctor Who.
The Scots actor has managed a varied career with work on a Harry Potter film, drama including United, Blackpool, Casanova, and Shakespeare's Hamlet and As you Like It. Nativity 2 is sees Tennant play the part of two twins – anxious primary school teacher Donald and world-renowned composer Roderick – who become rivals in the National Sing a Song for Christmas competition.
Speaking about the film he told The Big Issue: "There was no script, no dialogue. I'd never done anything that was improvised before. But it's good to scare yourself sometimes. I'd watched the first film and just thought, this is completely beguiling.
"And when I met Marc Wootton, who plays the extraordinary Mr Poppy [Donald's classroom assistant], I realised I was going to be okay. He has such a free-wheeling brain, I thought if I just hung on and kept up it would be okay."
Meanwhile, the Paisley-born actor discussed playing The Doctor, a role he admitted he wanted since childhood.
Asked if he still missed it, Tennant said: "I don't think there was a single moment that was too shaky.
"I left feeling like it had just been a rare and heady time. I never got bored, it was never a chore.
"I left feeling incredibly good about  it and I haven't really paused to take stock. It's still something I'm recognised for pretty much all the time and something I'll forever be proud of."
One his last line on the show was the Doctor shouting: "I don't want to go."
Tennant explained: "I think that was a very clever line. It absolutely made sense in terms of character – that's exactly what that version of the Doctor would say.
"So it didn't break the fiction. But at the same time it was a bigger line than that. It was partly Russell [T Davies] expressing how he felt about leaving the show because we were all leaving together.
"We all felt it was the right time to go – we'd given it all we could – but at the same time we all knew there would be nothing else we'd ever do that would be quite like this.
"You might have real success doing something else, you'll work on other things, but whatever happens this is unique. There's nothing else like Doctor Who. In the world. So yes, it was a bittersweet goodbye."
This article is powered by Well Contented Ltd