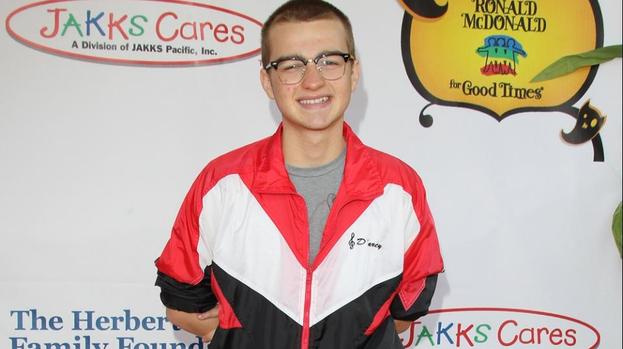 CBS boss Leslie Moonves has revealed the network has "other plans" for Two and a Half Men following an outburst by actor Angus T Jones.
The star, who has played Jake Harper on the series for nine years, previously branded the series "filth" in a video published on YouTube by the Forerunner Christian Church.
He also urged viewers not to watch the show, but later apologised in a statement issued to gossip website TMZ.
Now Moonves has told the Wall Street Journal: "I don't know what our status is with him.
"We took this boy who started with us when he was eight years old, and it seemed to be what happens with child stars over the course of time.
"He's now making $300,000 per week, which is not a bad salary for a 19-year-old kid, and he went on a religious channel and urged people not to watch the show because it was filth. By the way, he's still collecting his $300,000 a week."
Asked if there were plans to replace Jones on the sitcom, Moonves said: "We have other plans. I don't think it's quite been resolved, but after going through what we went through with Charlie Sheen, this is a piece of cake."
Actor Charlie Sheen was famously fired from the series after publicly criticising creator Chuck Lorre. He was replaced by Ashton Kutcher, who plays a similar character.
Related articles
People who read this story also read