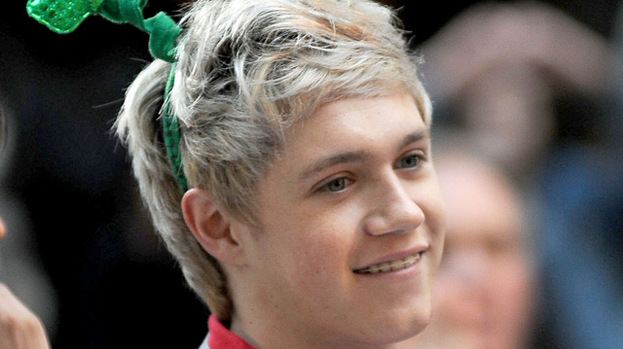 One Direction's Niall Horan was reported earlier this month to have bought a £2.2million North London bachelor pad from Marvin Humes. But the cheeky JLS star has now revealed that there's a surprise in store for his boy band rival on moving day.
The two groups are famously friendly with each other, so when Marvin and his pregnant wife Rochelle Wiseman moved out of their old home they were sure to leave something behind.
Marvin told the Daily Record: "Yes, I got him a moving-in present. It was a cushion with a picture of himself on.
"Our management had One Direction cushions, so I got a Niall face and left it in the house for him to see."
That'll be a nice addition to the pad if he ever leaves new girlfriend Amy Green there while he goes on tour. But he better make sure to change the locks – as the JLS boys are famous pranksters.
Last month, they convinced fellow X Factor graduate Olly Murs that he'd killed Aston from the band in a stunt for Channel 4.
And the cushion might not be the only surprise in store for the Little Things singer.
A source told the paper: "Whiffy prawns hidden in the curtain rails were joked about."
More About One Direction
Related articles
People who read this story also read