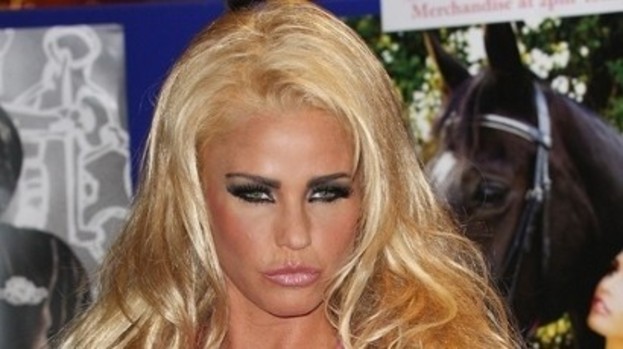 Katie Price has started a twitter feud with former TOWIE star Maria Fowler.
Price accused Maria of setting-up "shameful" paparazzi pictures with Leandro Penna.
She started the row by asking Fowler if the alleged staged photo shoot with her ex went well.
Katie, who was engaged to Leandro, added that she "didn't think [she'd stoop] that low".
Fowler replied: "If you still spoke to me you would be more than updated with the goings on in my life Katie."
Maria went on to suggested that Katie was in no position to give "lessons on how not to be shameful".
The pair then brought up Fowler's allegedly homophobic and racist comments to X Factor star Marcus Collins.
Price claimed that she had been asked to tweet a message of support during the episode.
She wrote: "Last time I heard from you, you wanted me to tweet your not a racist but I didn't because I don't know you well."
Fowler tweeted: "I was upset an you said you understood and would tweet it for me but clearly on...reflection you realised it had no benefit to yourself."
The Only Way Is Essex star then insisted she did not know there were any photos of her and Leandro and said Price was being hypocritical for selling her weddings to Peter Andre and Alex Reid.
"My wedding pictures were REAL ...nothing more to say so bind your beak," Price wrote.
This article is powered by Well Contented Ltd