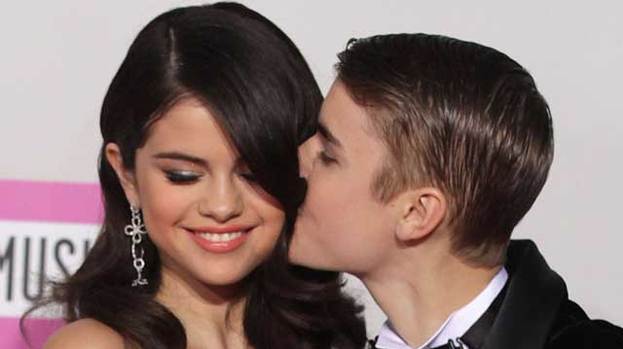 Bad news Beliebers, because it seems teen heartthrob Justin has reunited with Selena Gomez, after "begging" for forgiveness.
The 18-year-old and Selena, 20, are thought to have split after Justin reportedly cosied up to underwear model Barbara Palvin backstage at the New York Victoria's Secret Show, where he had been performing.
Not long after news of the split emerged, Selena was spotted holding her head high at Glamour magazine's Woman of the Year awards she told reporters she was "doing well".
But it seems that she just couldn't stay mad at the Baby singer for too long, because now they are reportedly back together. Justin had to put some work in, mind…
"After a lot of begging Justin's eventually been forgiven and has had to admit he's messed up," a source is quoted telling The Sun.
"It's early days but she's taken him back and told him to clean up his act."
And it seems that aside from the "begging" from Justin, Selena might have been given a few wise words of advice from her friend, fellow singer Taylor Swift.
The pair were seen on a girly night out, dinging at Osteria La Buca in Hollywood last weekend, when it seems We Are Never Getting Back Together singer Taylor helped Selena to see through her anger to realise how strong her feelings for the star really are.
''When Selena hung out with Taylor she was really stressed out and frazzled about everything with Justin. But Taylor reminded her how crazy Justin is over her and to just try to stay above the fray," a source reportedly told RadarOnline.
Aww, looks like this pair will be sickeningly loved up again in no time at all! Well, as long as Justin quickly makes sure to add the line about Selena back into his hit Beauty and a Beat which he had edited out following their split...
Related articles
People who read this story also read