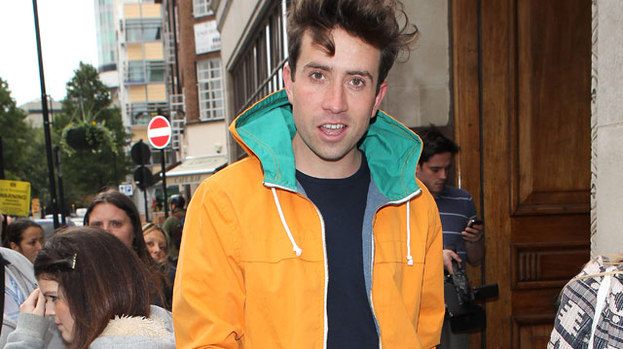 Nick Grimshaw has stripped Rihanna's new album from his Radio 1 playlist after she pulled out of an early morning interview this week.
The singer's new album, Unapologetic, was the Breakfast Show host's Record of the Week, but after she pulled out of an interview with him he said he was having a "tantrum".
He began the week by posting a cryptic message online about interviewing a big pop star, but soon revealed that it hadn't worked out.
He later explained: "I'm gonna have a tantrum because it's my favourite pop star. We're not even mentioning her. We're not gonna promote it now."
And on Wednesday he said: "We were kinda forced into having Rihanna as our Record of the Week because we were going to do a big interview with her but once it was cancelled we changed it.
"She ruined my week. Nice one Rihanna."
The show's producer, Matt Fincham, also turned on the singer by saying: "We don't want to give her publicity until she appears on the show."
Grimmy recently defended the BBC's decision to remove Robbie Williams from their Radio 1 playlist, but had to reverse his stance when the singer's new release Candy became a number one hit.
Related articles
People who read this story also read