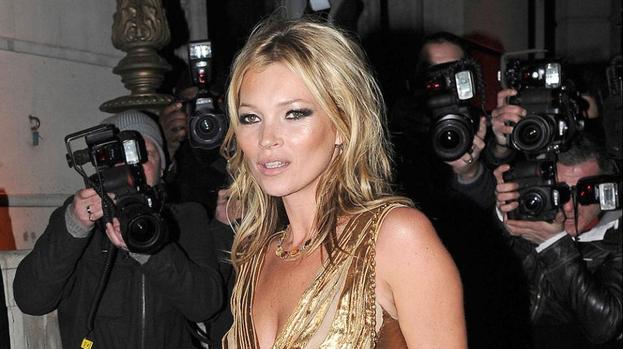 She may be one of the world's most recognisable faces, but what do we really know about Kate Moss' rock'n'roll lifestyle?
The normally tight-lipped British beauty is said to be starring in a fly on the wall documentary, giving the video cameras a glimpse of the day-to-day life of the modelling elite.
According to fashion magazine Grazia, a release date for the documentary is yet to be confirmed but the model will be allowing a camera crew to accompany her on her worldwide book tour to promote her coffee table-style autobiography Kate: The Kate Moss Book.
In recent times, the notoriously private mother-of-one has become more open about her life as one of the world's most successful fashion icons.
In a candid interview with Vanity Fair last month, the 38-year-old opened up about the "years and years of crying" over her break-up with actor Johnny Depp in the mid-1990s and how a 1992 Calvin Klein photo shoot led to her having a nervous breakdown.
Yahoo! showbiz reporter Chris Smith tipped the documentary for success saying: "There has always been a public fascination with Kate over the years but up until now she has kept relatively tight lipped over her notorious showbiz lifestyle.
"But now that she's settled down and happily married perhaps she feels it's time to lift the lid on what it's really like to be Britain's most famous supermodel.
"She's a shrewd business woman and knows that people are interested to find out more about her – so it's no real surprise that she's finally decided to cash in on the public's curiosity."
Related articles
People who read this story also read