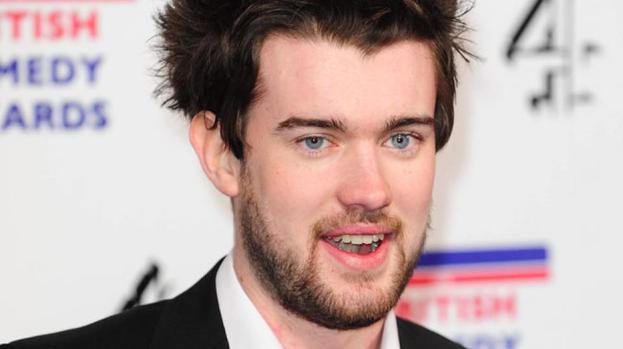 Jack Whitehall has revealed he turned into 'a bit of a fan girl' when he met X Factor's Essex boy Rylan Clark.
The Fresh Meat funnyman told Digital Spy that the flamboyant contestant would get his vote, admitting: "I like Rylan. I met him recently and went over to him and had a picture. I was a bit of a fangirl. But I like him. He gets it. He is what he is.
"He knows what the competition is, and he's just going to do it. I don't really vote on X Factor, but if I was, I'd do him."
The comedian is also a fan of fellow contestant James Arthur, adding: "I like James Arthur. He really means everything he says in the songs. He always looks really upset. He seems like he's sad."
Jack also revealed his he'd been watching a bit of I'm a Celebrity and gave his opinion on campmate Nadine Dorries, saying: "I've watched a little bit of I'm a Celebrity with Nadine Dorries.
"It's an interesting tactic isn't it, to go and try to talk about the serious issue of abortion whilst you're eating kangaroo testicles. I don't know. It's probably a silly move."
The 24-year-old comedian shot down the rumours that he was set to appear in a posh-boy sitcom written by I'm a Celebrity and Made in Chelsea star Hugo Taylor.
When asked about the rumoured sitcom an unimpressed Jack replied: "I read that. I'm almost certain I won't be doing that. I'm not holding out for the call…
"I've watched Made in Chelsea but I'm almost certain I won't be doing that. I was very shocked. If he wants to do it, then good luck to him. I won't be in it though."
Related articles