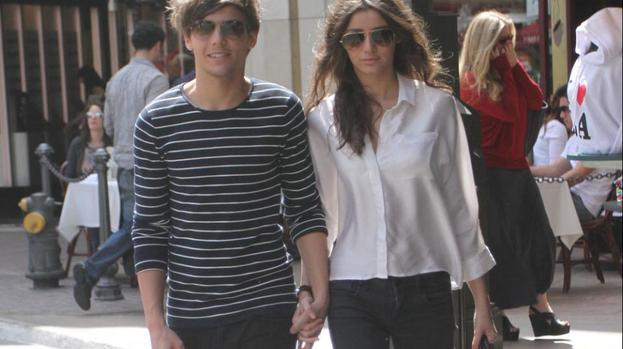 One Direction star Louis Tomlinson and his girlfriend Eleanor Calder are celebrating their one year anniversary.
However, not everybody is celebrating with the happy couple.
Tomlinson declared his love for Calder on twitter but received a number of hateful tweets from his supposed fans.
Some accused him of being in a fake relationship and really being gay and in love with bandmate Harry Styles.
In a recent interview Louis said anyone who believes the stories about him and Harry are not real fans.
On Saturday he tweeted Eleanor saying: "What a great year together @EleanorJCalder :) Love you!!!"
However, in reply he was inundated with hateful messages about his relationship.
He replied to one saying: "unfortunately mate people like that are a lost cause and can't stand to see me and eleanor happy. Shame really!"
Tomlinson later added: "Sinabit :) going off twitter for a bit! Love to everyone who cares :)"
It seems that the singer has decided to follow his bandmate Zayn Malik's example and take some time away from the social networking site.
This article is powered by Well Contented Ltd
People who read this story also read