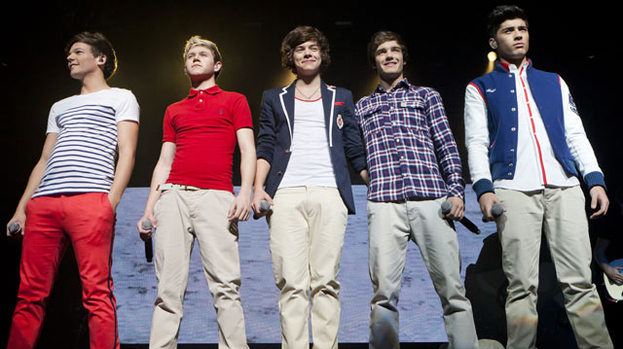 One Direction singers Harry Styles and Niall Horan have been going undercover to spy on their twitter followers.
The boys have been using aliases to find out what their fans really think of them.
A source told the *Daily Star: "Harry and Niall like to get personal with the fans, but it's hard to talk one-on-one with them without being cyber-mobbed.

"So in the last few months they've started using pseudonyms to befriend their fans on twitter. They have no idea the strangers they're talking to are actually their idols.


"The boys change their names every few weeks to prevent being rumbled."
The insider added: "They find out what fans enjoy most at the gigs and which songs they like and don't like. It's also a good place to hear what the latest rumours are.


"They say it helps them kill time as well when they're waiting in hotels and airports around the world. Harry does it the most. He loves finding out what the fans really think."
Meanwhile, if Zayn Malik wants to know what people think of him, he only needs to ask his fellow bandmates.
Niall recently branded the 19-year-old the laziest member of the boyband.
He said in a recent radio interview: "Zayn is the hardest person to get out of bed. You could arrive at his house to collect him and he'll still be in bed."
This article is powered by Well Contented Ltd
People who read this story also read