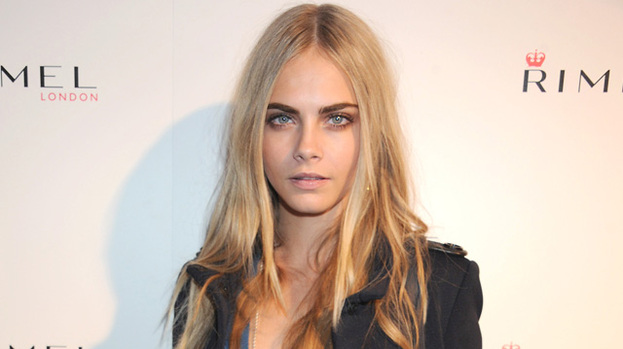 Burberry model Cara Delevigne has allegedly been told by her management to cool things off with One Direction ladies-man Harry Styles.
The gorgeous 20-year-old has reportedly been warned off dating the boyband star because he could damage her reputation.
The pair first sent the romance rumour mill into overdrive when they were spotted clubbing together in Mayfair in August, followed by Harry's appearance at Cara's Burberry catwalk show at London Fashion Week in September.
Speaking to The Sun newspaper, a source claimed: "Cara's management think that Harry is the wrong image for her.
"They believe that being linked with Harry could damage her high-end jobs. They want her to stay out of the papers.
"But if anything, it's just made Harry more keen. Telling two young people 'no' is just going to make them want to meet up even more."
If Harry's latest comments are anything to go by, Cara's management will only have heightened his interest in the model.
The 18-year-old recently admitted: "'I'm looking for a girl who's cheeky and will make me chase her. The fun's all in the chase.''
Despite his Lothario image, Harry told Now magazine that many of his friends are often mistaken as girlfriends, claiming: "The thing is, I do have friends - and I'd say more than 90% of the people I get linked with are my friends. At the moment it appears I have, like, 7,000 girlfriends. It's just ridiculous. I think it's crazy.
''It does get in the way if I like someone. I'll say, 'I like you.' And they'll say, 'But what about this and this?' I have to tell them it's not true. But it gets a bit tiring too.''
Related articles
People who read this story also read