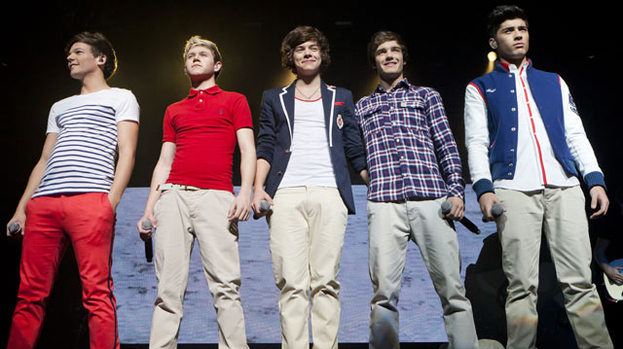 Boyband One Direction has been invited to play a gig for Barack Obama's daughters.
Sources close to Harry Styles, Liam Payne, Niall Horan, Louis Tomlinson and Zayn Malik revealed that the lads have been invited to perform at the White House.
An insider told a tabloid newspaper that The President and First Lady Michelle have invited the singers as a "thank you" for their daughters for their help during the election campaign.
A source told the Daily Star: "Both Malia and Sasha have become huge fans of 1D since they took the US by storm."
The insider told the publication that the First Lady had made the open invite to perform.
A source revealed: "It's an open invitation for a date to be arranged that fits in with everyone's busy schedules.
"It's not every parent who can invite the hottest band in the world to their home."
They added: "They will be the envy of girls across the world."
This article is powered by Well Contented Ltd
People who read this story also read