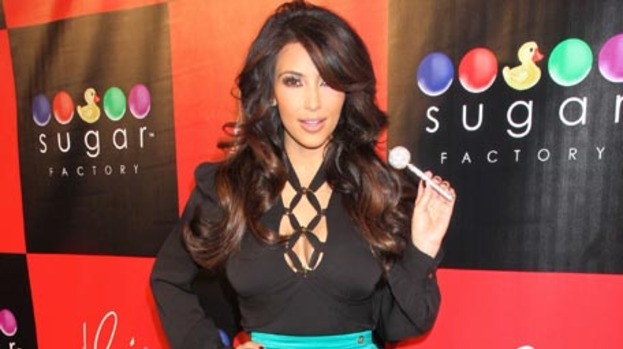 A spokesperson for Kim Kardashian has rubbished claims that a second sex tape featuring the reality TV star is on the market for £19million.
The Daily Star reported yesterday that more footage had been found of Kim Kardashian and her ex Ray J - whose bedroom exploits were leaked online in 2007 and made Kim a household name.
The paper quoted a source, saying: "It's definitely Kim in the video. And it's even raunchier than her last one.
"There are all kinds of eye-popping moments.
"Kim fears this will damage her relationship with Kanye West."
But today a spokesperson for Kim told Gossipcop.com that the rumours were false.
"This story couldn't be further from the truth," the representative is quoted as saying. "This tape doesn't exist."
Last time a sex tape featuring the star was leaked online it was bought by Vivid Entertainment for $1million and released as a DVD. Kim later took the company to court, but settled later that year.
And she isn't the only celeb to fall foul of private movie suddenly going public.
Partner Kanye was rumoured to feature in a sex tape earlier this year with a Kim Kardashian lookalike, but it was said to have been filmed before the two became linked.
Related articles
People who read this story also read