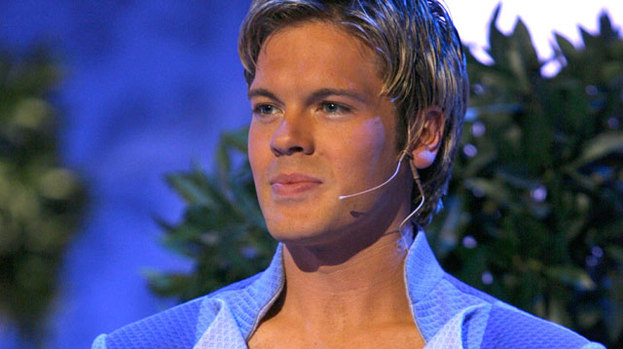 Sacked pantomime actor Craig Chalmers has been boasting about his new career as a porn star, claiming the pay and the hours he works are much better than in previous jobs.
The 31-year-old was axed from his role as Prince Charming in Cinderella at the Alhambra Theatre in Dunfermline, after it emerged he had starred in a number of x-rated movies.
But far from being ashamed about his double life, Craig has spoken about the benefits of featuring in adult films, in which he works under the name Ryan Ryder.
Craig is quoted in the Daily Record saying: "Working on conventional shows, I was basically living out of a suitcase, going from town to town. I hardly ever saw my wife.
"In my new career I head to work for 10am and finish at 3pm. I'm home every night for dinner.
"I make considerably more than I did for lead roles in pantos and plays."
Craig – who came fifth in the BBC show Any Dream Will Do - is thought to have become involved in porn after bumping into an adult movie entertainer who told him about the money that could be made.
And today it also emerged that his 31-year-old wife Jennifer, a marketing executive, has followed him into the industry.
According to The Sun, the pretty brunette, whom Craig wed two years ago, made her porn debut back in August under the name Jasmine Jae.
Screenshots of the pair acting out scenes in one of the porn movies are featured, with Jennifer dressed in a blue bikini, while Craig is dressed as a businessman in a grey suit and blue shirt.
However, while Craig might have happily spoken out about his new career, it seems some think Jennifer will be rather less vocal.
London-based agent Jonathan Lipman, who confirmed to The Sun that Jennifer had appeared in a porn flick, told the paper: "Her biggest problem is her work don't know what she's doing.
"She can't jeopardise what is her primary job. I know her work don't know about it and this will cause serious problems."
Related articles
People who read this story also read