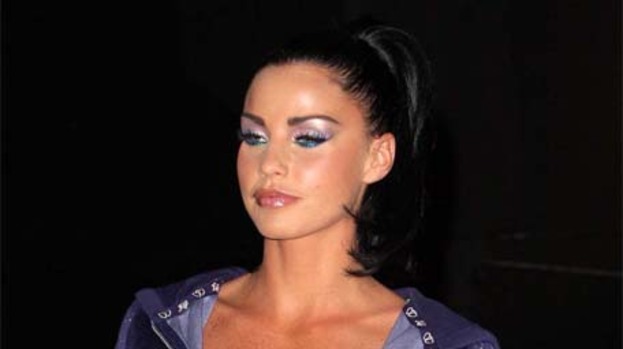 Katie Price's split from on-off boyfriend Leandro Penna may not have been as "mutual" as she claimed, after he told an Argentinian magazine that she is "crazy".
Price released an official statement yesterday giving details about the break-up and insisting that "we've mutually decided to call it a day… and will remain best of friends".
Now it seems that may be difficult, after 27-year-old model Leandro was reported as having said: "I left her simply because she is crazy. Katie's brain is not wired right, or the wires don't connect properly."
He went on to say: "I don't know what's wrong with her. I was thinking it over recently and one day I packed my bags and left.
"There was nothing else I could do. She was driving me insane."
The couple have broken up before, but reconciled and soon announced that they were engaged. This time, however, Leandro has told Caras magazine in his native Argentina that the relationship is over for good.
"That's it," he said. "There's no going back."
The split came after the Sunday Mirror reported that Price had been texting teenage X Factor hopeful Dan Ferrari-Lane of boy band District3.
The glamour model was quick to refute this in her statement yesterday, saying: "Quite separately, it is unfortunate that this separation coincides with some utterly ridiculous and silly stories about a boy band member.
"This has nothing to do with the ending of Kate and Leo's relationship and her contact with the boy band member has been entirely innocent and platonic. It is shame that certain magazines are seeking to make more of it."
Related articles
People who read this story also read