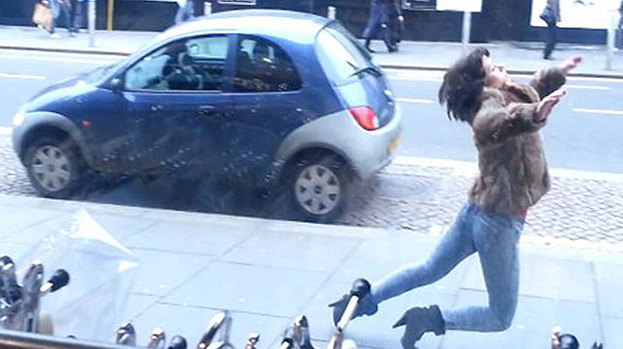 Scarlett Johansson caused the locals in Glasgow to do a double take yesterday as the A-list movie star rocked up in the city to shoot scenes for her latest movie.
Dressed down in a furry jacket, jeans and boots and hiding her trademark blonde locks under a black bobbed wig, the stunning actress was a million miles away from her usual glamorous look.
But there was still no mistaking Scarlett, as the star strutted the streets of Glasgow, filming her own stunts for alien movie Under The Skin.
In photos published yesterday, the star can be seen purposefully striding along a street before taking a tumble and falling flat-face on the ground.
A number of men can be seen running to her aid – but they'd better watch out, because Scarlett plays the part of an alien who seduces men before stealing their body parts in the sci-fi thriller.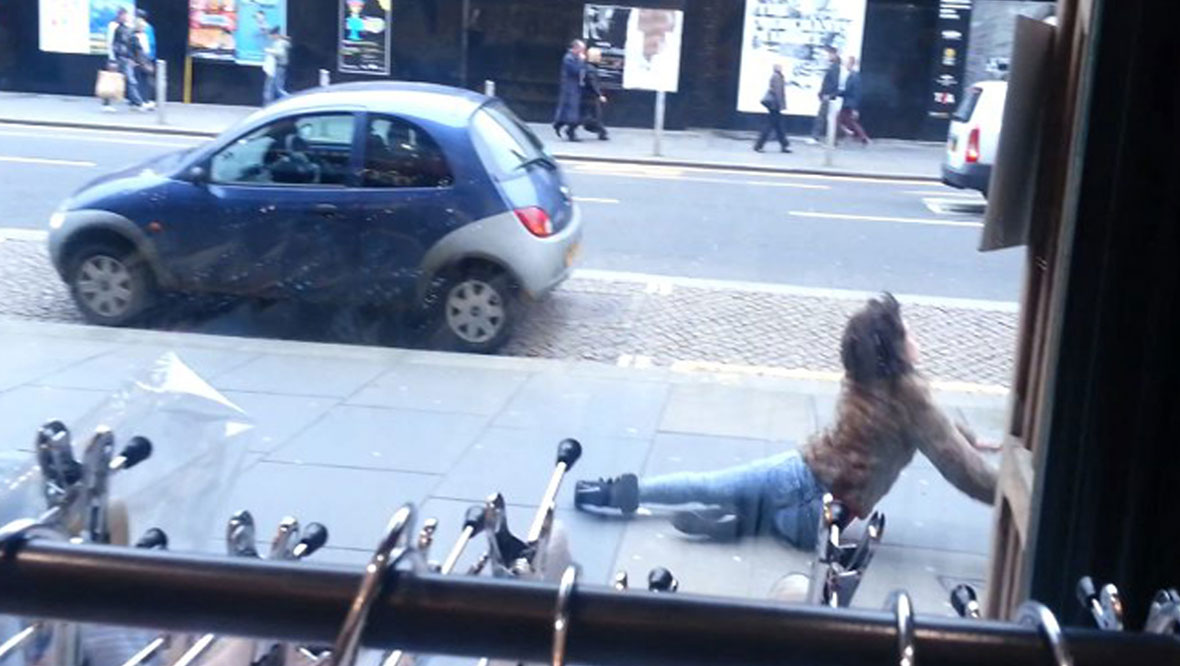 It's not the first time the 27-year-old Hollywood star has come to Scotland to shoot scenes for the film.
Back in November 2011, the actress was also spotted as she filmed parts of Under The Skin which is adapted from the novel by Dutch author Michel Faber.
And while in the city – famed for its nightlife – Scarlett made the most of the huge array of restaurants, bars and shops.
The star delighted drinkers in Sauchiehall Street watering hole Nice N Sleazy as well as late night venue The Berkley Suite on North Street when she dropped by the hot spot for nights out last year.
She also popped into west end Mexican restaurant Piñata, to pick up some Chipotle King Prawns and a side of Guacamole, leaving the employees open mouthed.
Manager Ella Coyle said: "Most people order our burritos or enchiladas, which are packed with cheese and sour cream, but Scarlett chose one of the healthiest options on the menu. She was clearly trying to be good by ordering the prawns and guacamole, which are packed full of nutrients and protein."
Ella added: "Scarlett looked absolutely gorgeous and every inch the Hollywood star. Customers couldn't believe it when she walked in, particularly the boys whose mouths literally fell to the floor!"
Bar/club The Admiral and Merchant City Restaurant Café Gandolfi were also honoured to have the actress in their venues.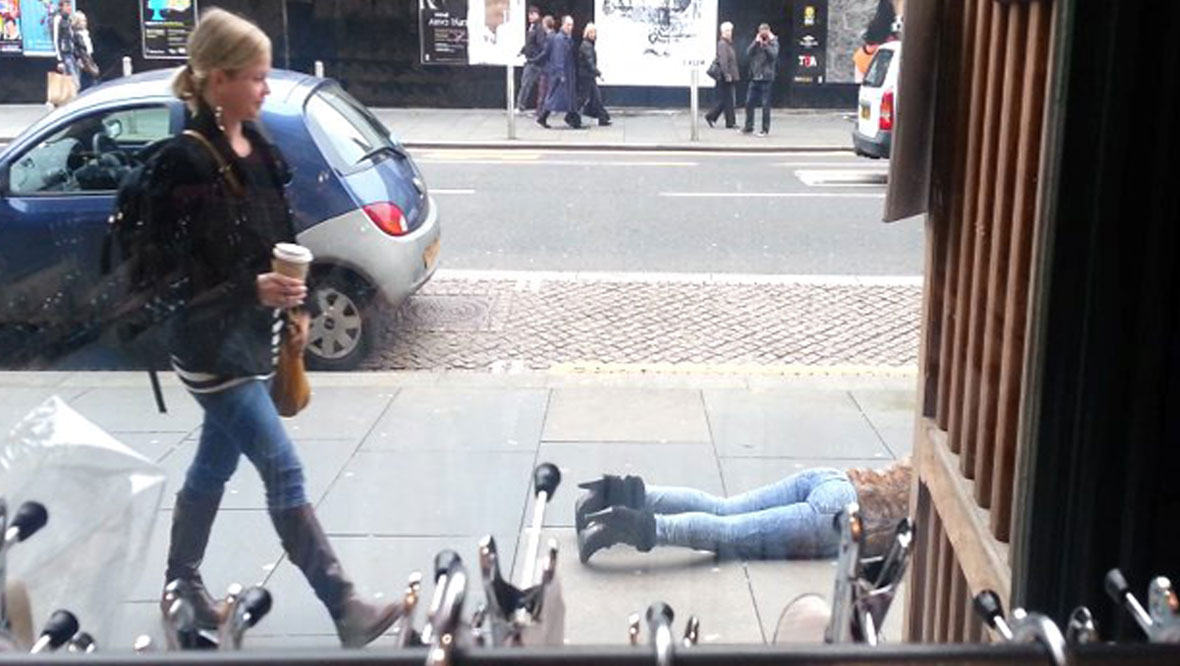 Have you spotted Scarlett Johansson filming in Scotland? Get in touch by sending an email to entertainment@stv.tv with the subject line 'Scarlett Johansson'.
Related articles
People who read this story also read