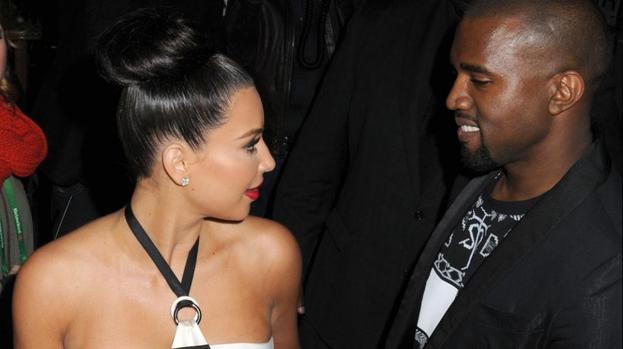 Kim Kardashian turned 32 yesterday, but rapper boyfriend Kanye West had other things on his mind this weekend as he worked to get Barack Obama re-elected as US President.
Obama famously called the Gold Digger star a "jackass" after he interrupted singer Taylor Swift's acceptance speech during the 2009 MTV Music Video Awards, but it seems that hasn't dented Kanye's support for him.
A source told The Sun: "Kim was expecting her birthday weekend to be all candlelit dinners, even a proposal with a diamond ring.
"But Kanye's determined to see Obama back in office and got Kim to help with paperwork and persuading celebrity pals to give their support."
And it seems Obama appreciates the help. Last April he told The Atlantic that he liked Kayne, saying: "He's a Chicago guy. Smart. He's very talented."
But when asked about that famous "jackass" remark the President quipped: "He is a jackass, but he's talented."
And it wasn't all hard graft for the Keeping Up With the Kardashians reality star.
Kanye and Kim spent last night in romantic Venice, where Kim was snapped wearing a gorgeous white dress that may hint at things to come.
The two are widely expected to announce their engagement in the next few days, with US radio host Ryan Seacrest hinting as much on Friday when he said: "I think we could definitely see an update on this story on Monday."
Related articles
People who read this story also read