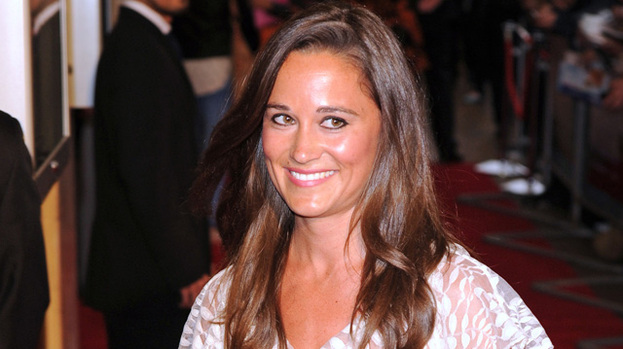 Kate Middleton's little sister Pippa might be related to the most prestigious family in the United Kingdom, but she admits there are downsides to having such a standing.
Writing the opening to her book on throwing the perfect party, Celebrate, events planner Pip, 29, said that while she is blessed to have been given many opportunities following her role in the wedding of Kate, 30, to Prince William last year, there are also bad points to the situation.
She wrote: "It's a bit startling to achieve global recognition, if that's the right word, before the age of 30, on account of your sister, your brother-in-law and your bottom.
"One day, I might be able to make sense of this. In the meantime, I think it's fair to say that it has its upside and its downside."
Pippa added: "I certainly have opportunities many can only dream of, but in most ways I'm a typical girl in her twenties trying to forge a career and represent herself in what can sometimes seem rather strange circumstances."
The pretty brunette or her bottom, to be more precise - became an overnight sensation after she wore a clingy maid of honour dress to the royal wedding.
Pippa immediately attracted a huge following, with fan pages being set up in honour of her most famous feature, and before long her every move became hot news, with stories on everything from her fashion choices to her boyfriends flooding magazines, newspapers and websites.
While Pippa admits she found the sudden interest in her overwhelming, she's making the most of the opportunities she's been given with the release of her book, which is littered with anecdotes and funny stories about the ways in which she marks important occasions and fun celebrations such as Christmas and Halloween - including her favourite times growing up alongside Duchess Kate.
The party planner also shares many of her most loved recipes with readers, including homely dishes such as toad in the hole, individual apple pies, stuffed peppers and tomato soup.
Celebrate: A Year of British Festivities for Family and Friends is out this Thursday, October 25.
More About Royal Family
Related articles
People who read this story also read