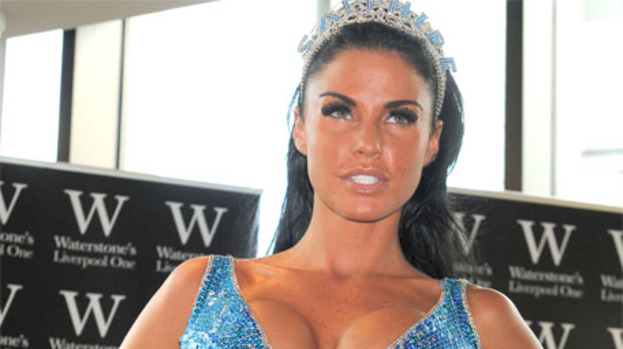 Glamour girl Katie Price disappointed her Scottish fans by confirming she wasn't attending a glitzy golf event. The star had been rumoured to be coming to the do in Nairn later this month.
However, Katie – AKA Jordan, broke a few hearts by saying: "Sorry it's just a rumour, I won't be there."
It had been hoped she would join other show biz names at the red-carpet bash in Nairn when Christian Macleod launches a designer golf brand.
The Only Way Is Essex star Lauren Pope and hairdresser to the stars Mikey Kardashian are due at the do.
The businessman has booked Nairn Community Centre and promises it will be transformed for the event.
Christain, who is studying a PGA golf degree at Birmingham University said: "I am a golf pro by trade and I am into fashion – I just saw a gap in the market.
"Golf wear is a bit dated and I thought I could do better, so decided to give it a go and see how it went. I got my logo and at first I did hoodies and sold them to people at uni. It started from there and just progressed.
"The first design concept is called 21st Century Signature and features both men's and ladies' fashion."
Christian had told Highland News: "I have heard that Katie Price may be coming, but I can't confirm anything. It would be a great buzz for everyone if she came. I have a few other well known faces from the golfing world, from the fashion industry and hopefully other celebrities coming too."
But sadly Katie has other plans.
Related articles