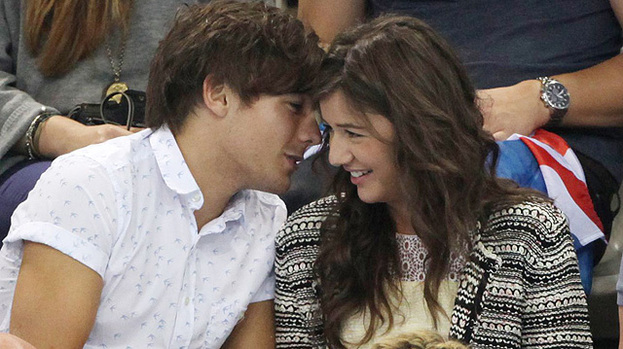 One Direction's Louis Tomlinson has revealed that he promised his girlfriend's mum he would behave.
The singer has been dating Eleanor Calder since September last year and was concerned about what her family would think of him.
Tomlinson told The Sun: "I was worried about my reputation at first.
"I remember I sent Eleanor's mum a few text messages saying, 'Please don't judge me thinking I'm like the stereotypical boyband type who is going to go around and sleep with everything that moves'.
"I was trying to convince her I'm quite a good lad but I didn't really need to."
He added: "Her family are really cool, actually, and very understanding of the situation.
"It's important for me to treat a girlfriend with respect."
Meanwhile, Tomlinson has urged his Twitter followers to help the band's new single *Live While We're Young" reach number one.
He tweeted: "Hi guys getting nervous about Sunday lets push for another UK number 1 it would mean so much to get a number 1 here at home ! We can do this."
Later he added: "Guys just heard LWWY is #1 on ITunes in Italy, Belgium, Netherlands, Ireland, Australia and New Zealand. You guys are amazing!"
This article is powered by Well Contented Ltd