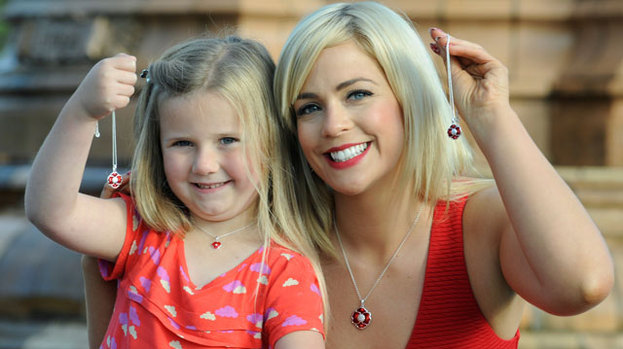 Scottish jewellery company Ortak has unveiled a stunning new collection, created to help raise money for Poppyscotland, the leading charity for ex-Servicemen, women and their families in Scotland.
This is the second year running Ortak has supported PoppyScotland, with this year's seven piece collection titled Poppies 2012.
Created by in-house designers Clare Goodall and Laura Christie, the range boasts intricately crafted sterling silver necklaces, earrings and brooches, with each piece finished in a vibrant poppy red cold coloured enamel and a heavily textured sterling silver finish.
Ortak has also added a new necklace and dainty earrings set to the collection after being inundated with requests from customers for little girls' jewellery.
The striking pieces are available in Ortak's 15 stores across the UK and on Ortak's website with 20 per cent of all sales going to Poppyscotland.
Fraser Bedwell, head of marketing at the charity said: "Poppyscotland is delighted to be working with Ortak again this year. We had an incredible response to the inaugural range last year and we think the new Poppies 2012 collection will be even more popular.
"This beautiful new range of poppy jewellery will offer our supporters the opportunity to show their support all year round and, importantly, will enable us to help even more people in our Armed Forces community."
MD of Ortak, Alistair Gray added: "Poppyscotland is a charity close to our hearts and we are delighted to be supporting the vital work it does for the second year. The 'Poppies' collection was very popular with our customers last year and we are excited to launch new designs in the lead up to the 2012 Scottish Poppy Appeal."
Poppyscotland is best known for running the iconic Scottish Poppy Appeal – which raises over £2 million each year - but also works all year round to help the Armed Forces community in Scotland receive the care and support they urgently need. The funds help the charity to provide essential financial assistance to thousands of ex-Servicemen, women and their families, as well as helping to fund specialist services such as long term care, housing and employment.
More About Remembrance
Related articles